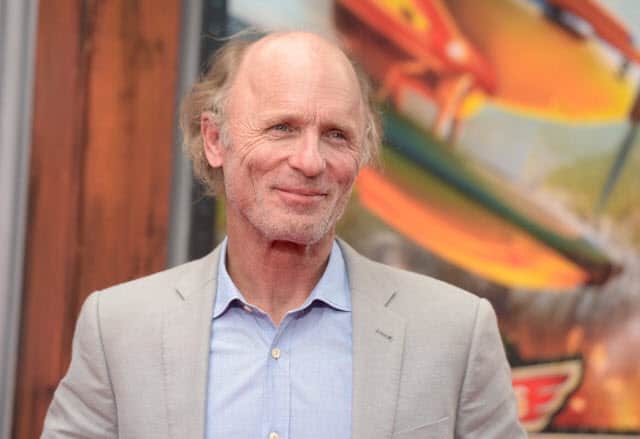 If you want to know what one of the most promising shows of the next few years will be, look no further than HBO's Westworld, which has assembled nothing short of an all-star cast. The latest addition to the roster is Ed Harris, who will play the villain of the adaptation of Michael Crichton's '73 feature film. Harris was most recently seen as the main antagonist in the film Snowpiercer, but obviously the man has a large and storied cinema history behind him. So naturally he's moving to TV, because who isn't these days?
Ready for the full cast line-up? I'm not sure you are. Westworld, which focuses on the dawn of artificial consciousness, will star Anthony Hopkins, Evan Rachel Wood, Jeffrey Wright, Rodrigo Santoro, Shannon Woodward, James Marsden, Kyle Bornheimer, and the entire project is produced by JJ Abrams. That's an absolutely exceptional cast full of Oscar winners/nominees/all around excellent actors, and it's clear HBO is going all out for the sci-fi project. Harris himself has four Oscar nominations, in case you were counting.
Even though HBO and Netflix are constantly butting heads as of late, it's hard to argue that HBO has fallen behind in terms of original programming. Though it very well may be the case that Westworld doesn't pan out (but I doubt it, with all that talent attached) HBO seems primed to replace their retiring shows like True Blood and Boardwalk Empire, and continues to support their existing hits like Game of Thrones. And that's without even mentioning their stellar comedy line-up, which includes the likes of Silicon Valley and Veep.
But out of everything they have coming up, Westworld truly does seem to be shaping up to be something special. I'm not sure if the already stacked cast will continue to expand, but with the addition of Harris and Marsden in the last few days alone, it very well may be the case.
[Photo via Getty Images]