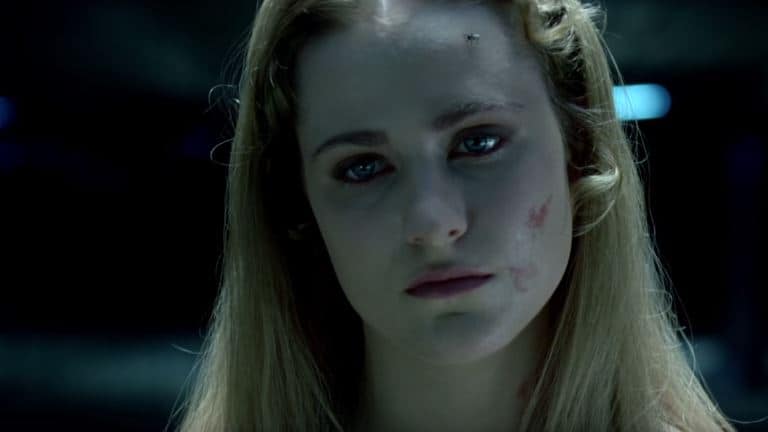 Before last night's True Detective Season 2 finale (for more thoughts on that episode, check out our review), HBO debuted the first-ever trailer for the network's upcoming sci-fi series, Westworld. The show, which was ordered to series back in November, is based on Michael Crichton's 1973 film and will be written by Jonathan Nolan and Lisa Joy. It stars Anthony Hopkins (The Silence of the Lambs), Thandie Newton (Rogue), Jeffrey Wright (Boardwalk Empire), James Marsden (30 Rock), Ed Harris (The Rock), Eion Bailey (Once Upon a Time), and, as shown in the photo above, Evan Rachel Wood (True Blood).
For those who don't know, Westworld will primarily focus on a futuristic, Western-themed amusement park, owned by Dr. Robert Ford (played by Hopkins in his first-ever series-regular television role) that features robots. However, things don't go as planned when the robots begin to "malfunction" and attack the guests.
And while (spoiler alert) this new footage doesn't offer up any direct scenes of the robots going nuts and trying to kill people, it does provide a solid sense of what the style and look of the series will be, and from this 30-second video, it appears that Westworld will be a combination of Deadwood, Game of Thrones, and Ex-Machina. One can only hope that this will actually be the case when the show makes its debut next year.
Westworld will premiere sometime in 2016 on HBO. Check out the trailer below.
What did you think of the Westworld trailer? Are you excited for this new HBO series or not? Comment below and let us know your thoughts. 
[Photo via YouTube]