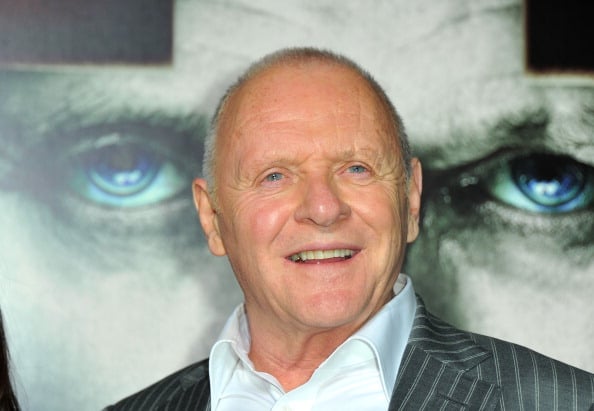 HBO has decided to fully enter Westworld. The network announced yesterday that it has officially ordered the sci-fi drama, based on Michael Crichton's 1973 film and written by Jonathan Nolan and Lisa Joy, to series.
Westworld stars Anthony Hopkins, in his first-ever series regular television role, as an inventor who creates and runs an adult amusement park filled with "lifelike robots." James Marsden, Evan Rachel Wood, Thandie Newton, Ed Harris, Miranda Otto, and Jeffrey Wright make up the rest of the cast.
According to The Hollywood Reporter, sources tell them that the show's androids—all characters played by Marsden, Wood, and Newton—"can be killed off and return with completely different personas, allowing actors to play many characters." This storytelling device was apparently very appealing to the show's actors and helped Westworld attract and assemble its star-studded cast.
However, don't let the fact that characters can be played by different performers may you think that this cast won't be around for a while. Unlike actors who joined the cast of HBO's anthology series True Detective or FX's American Horror Story, the cast of Westworld reportedly signed multiyear deals.
"This is built as a series and, in terms of storytelling, I think the rules are definitely being broken," HBO programming president Michael Lombardo told The Hollywood Reporter back  in August about the sci-fi series, which comes from executive producers J.J. Abrams, Jerry Weintraub and Bryan Burk. "The promise of the show, in terms of where it's going, is exciting to actors, and they want to be a part of this."
Westworld will premiere sometime in 2015. Check out HBO's Vine announcement for the series below.
Photo by Alberto E. Rodriguez/Getty Images