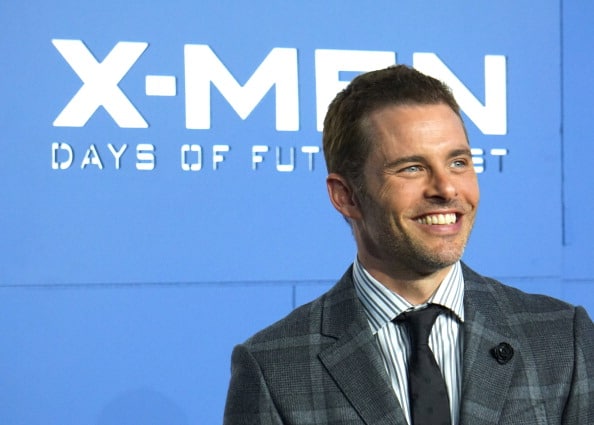 HBO's Westworld just keeps adding more and more movie stars to its cast. Film actor James Marsden has now been cast in the HBO sci-fi pilot , which is inspired by the Michael Crichton film of the same name and will focus on a futuristic theme park filled with androids that fulfill human desires.
Marsden is set to play Teddy Flood,  a character who is described as "a mysterious new arrival to a small frontier town. Teddy quickly proves both his charm—and his talent with a revolver. His pursuit of a local beauty launches him on a dark odyssey." He joins an already stellar cast, which is led by fellow film actors Anthony Hopkins and Evan Rachel Wood.
Westworld will be Marsden's first major television gig since guest starring as Criss in 30 Rock. In the past, Marsden has also appeared in Modern Family, Ally McBeal, and even voiced a character in Adult Swim's Robot Chicken. He's most famous for his roles in movies such as Enchanted, Superman Returns, and The Notebook.
It will be interesting to see how Marsden's intrinsic, "good guy" charisma works for his character on Westworld. With the description of Teddy stating that he has "talent with a revolver" and goes on "a dark odyssey," it seems like this may be a darker, edgier type of role than Marsden typically plays.
In addition to Marsden, it has also been reported that Westworld has cast Eddie Rouse (Being Flynn), Demetrius Grosse (Justified), Kyle Bornheimer (She's Out of My League), Currie Graham (Murder in the First), Lena Georgas (Prime Suspect), Steven Ogg (Grand Theft Auto V), and Timothy Lee DePriest in various roles.
Photo by Mike Coppola/Getty Images