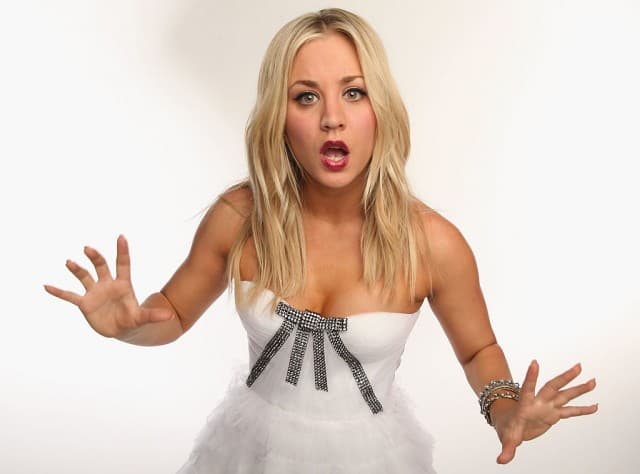 Kaley Cuoco might be most famous for her role as Penny on the hit comedy The Big Bang Theory, but it's not the only role she's ever had. She's been on screen with some of the funniest, most famous and most prolific actors of all time, including the late John Ritter, who played her father in another hit primetime comedy back in the day. She might be in the news a lot recently for her quickie marriage, her quickie divorce and for dating her costar in secret for several years, but that doesn't mean you know all there is to know about Kaley Cuoco. Find out what we know that you don't.
She doesn't eat meat
We don't know if it's because she does not like it or she just wants to live a vegetarian lifestyle for personal reasons. However, Kaley Cuoco does not eat meat. You will not find her eating a McDonald's cheeseburger after a late night — no matter how amazing it sounds.
She was Ellen Degeneres
https://www.youtube.com/watch?v=xFGMmc5_dfA
No, she's not a lesbian married to a famous primetime actress — that we know of. She was Ellen a long time ago. Before Ellen came out, thought her career was over and then became the most awesome person in Hollywood, she had a sitcom named after herself. Kaley Cuoco was on the show as the "young" Ellen in flashbacks. So, what they have in common is that they are both the world's most famous comedian at one time.
She's a skilled athlete
A few years ago she broke her leg riding a horse, but she's actually a really good tennis player. She in national ranked, and she's been playing since she was only 3.
She's smart
Her tennis career and her acting career really took off when she was very young, so her parents made the decision to homeschool Kaley so that she could earn her diploma early. She was only 16 when she earned it.
She was the older sister of an older girl
When she was the big sister on 8 Simple Rules alongside Amy Davidson, she played the older sister. However, Davidson is actually older than Kaley Cuoco by 6 years.
Be sure to check out Big Bang Theory Thursdays at 8 pm on CBS
Photo by Getty Images