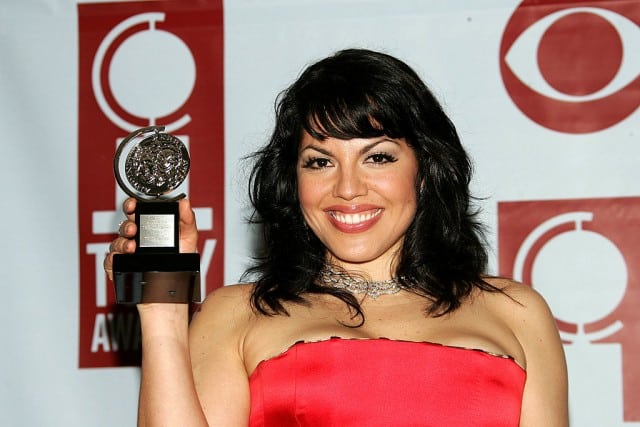 She's the lovable and hardcore Dr. Callie Torres on the hit show Grey's Anatomy, and she is nothing if not a fan favorite. It's almost impossible to ever remember the show without her, but she's not one of the original cast members. She's been written into the series so well, beginning as the late George's wife and ending up a bi-sexual in love with Dr. Arizona Robbins and the mother of a love child with McSteamy. She's everything that's awesome about a doctor, and her personality makes us love her even more; but even the most diehard Grey's fans don't know all there is to know about this gorgeous doctor.
She's the mother of a cartoon character
When she's not busy playing a doctor on television, she's busy providing her voice to a very popular Disney cartoon. She is the queen, Sofia the First's mother on the very sweet children's show we love to watch in our home.
She's from You've Got Mail
She hardly seems old enough to have been the cashier in the hit movie who would not take a credit card, but she really was. She's been working in Hollywood a long time, and she looks amazing.
She's a beautiful singer
If you have never heard Sara Ramirez sing, do yourself a favor and listen to her. Her voice is angelic, heavenly and all the things that are beautiful in the world. We adore her and all that she stands for with her lovely voice.
She's a Julliard graduate
It seems that most of the most famous stars in Hollywood went to Julliard. There must be something about the rumor and reputation of the show that's actually quite true. She's very talented, and it shows.
She wasn't born in America
She was actually born in Mexico and did not move to the United States until she was 8. She speaks Spanish fluently, as it was one of her first languages to learn.
Be sure to check out Grey's Anatomy Thursdays at 8 pm on ABC
Photo by Getty Images