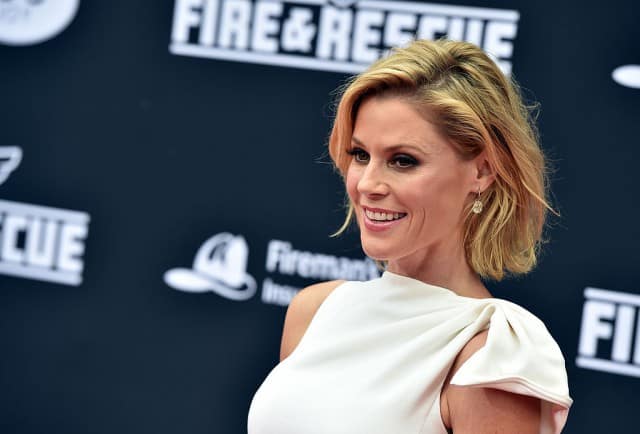 If ever there was a mother on television we had too much in common with, it's Julie Bowen's Claire on Modern Family. She's sarcastic, her family is imperfect and she wonders regularly what she did wrong to create this kind of chaos in her life. Yet she loves her kids, she's a proud mom and she'd do anything for her crazy family and a glass of wine. She's kind of all the moms in us, and we adore her. What we really want to know, though, is whether or not she is more like Claire or less like Claire in real life. What do you think?
She doubts her parenting daily
With three boys, including a set of twins, she wonders every day whether or not she's doing what's right, and she remembers at the end of the day that they're alive and that's good. That sounds about right.
She wishes she was cooler
She'd love to play pool and be a good barfly, but she's not. Sounds a bit like Claire to us. Either way, it's a dream we all have, right?
She's not a fan of mean girls
But listen, no self-respecting woman is a fan of mean girls. We love a strong, upbeat, encouraging woman. They're so much better than those other ones.
She's intimidated by her co-stars
Every day at work she feels so intimidated by the people she works with. She considers them the most talented actors in the business and she is in awe of them and their talents. Us, too, Julie Bowen.
She loves a good shoe sale
Even with a huge paycheck and a successful career, nothing in the world excites Julie Bowen more than an amazing shoe sale. She is just like Claire…and the rest of us.
Be sure to check out Modern Family Wednesdays at 9 pm on ABC
Photo by Getty Images