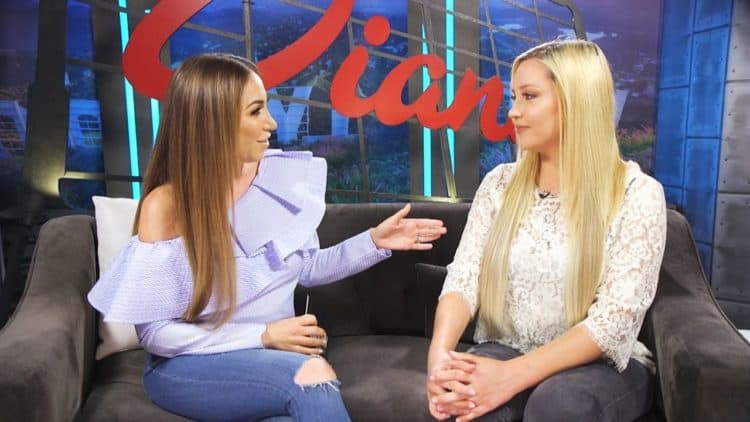 Amanda Bynes almost became a household name during the late 1990s and early 2000s as she starred on The Amanda Show, which aired on Nickelodeon. Previously, she had done a number of commercials and for a time, she had also starred on another show which aired on the same network. It wasn't long before she was landing all kinds of roles in television series and even major motion pictures. Throughout her teenage years, she was quickly becoming a rising star and was frequently considered the go-to actress for a number of different roles, starring in movies such as What a Girl Wants and Hairspray.
Shortly after she turned 18, it seemed like her career was getting to exactly the place she wanted it to be when she abruptly announced that she was taking a break from acting. If you followed the news at the time, you might remember that she got into quite a bit of legal trouble. She was acting out in public, she got in some trouble for moving violations after causing an accident, and there was additional legal trouble that came as a result of each one of those incidents. Eventually, rumors of potential issues with substance abuse started to circulate. It wasn't very long before she decided that she needed to get out of the limelight in order to get a handle on her personal issues and get her life back on track.
Shortly after she made that announcement, she basically dropped off the map. Most people hadn't heard anything about her in a number of years. At one point, she did attempt to make a comeback but it was short-lived. Within a matter of a few weeks, she had gotten in additional legal trouble and virtually disappeared from sight after that. That leads a lot of people to wonder what she's been doing all these years, as she's basically been off the radar for a little more than 10 years now.
As it turns out, she did indeed take a break from acting, refusing to take any roles for a number of years. In addition, she decided to enroll in college in order to study fashion design. During this time, she was also working diligently to deal with her legal issues and get things back on an even keel, so to speak. Fans of hers will be happy to know that as of late last year, she announced that she would indeed be returning to acting, participating in a television show as a regular character. All the details of the acting gig haven't been released yet, but it seems that she is at least getting back into doing the things that she loves. During the summer of 2018, she also graduated from college with her degree in fashion design.
Does all of this mean that she's dealt with her problems and she can safely consider all of those issues to be behind her? Unfortunately, life is rarely that simple. During some of her legal issues, it came to light that there could be some issues with mental instability. She was even hospitalized at one point, being evaluated for mental illness for a period of 72 hours. Even though she has worked to level things out and she's returning to acting with a degree, her parents are still acting as legal guardians over her affairs and finances for at least the next two years. That's basically to ensure that she won't again find herself in hot water when the pressures of acting and everything else in daily life start to wear on her.
If anything, her issues should highlight what it's like trying to deal with day-to-day life when suffering with a mental illness. There should be no shame in these types of things, nor should there be any shame in getting the treatment necessary to deal with the issue. Hopefully, her story will highlight that fact and persuade others who might be suffering from something similar to seek treatment themselves.
In addition, everyone involved hopes that she will be able to prove that even when you do suffer from mental illness, it's possible to live a full life and do the things that you enjoy doing, provided that you have the necessary support and treatment that you need to handle things in the best way possible. It's really no different than achieving your dreams when you have a physical abnormality. It doesn't mean that it's impossible, it just means that you have to find a way to work around it.