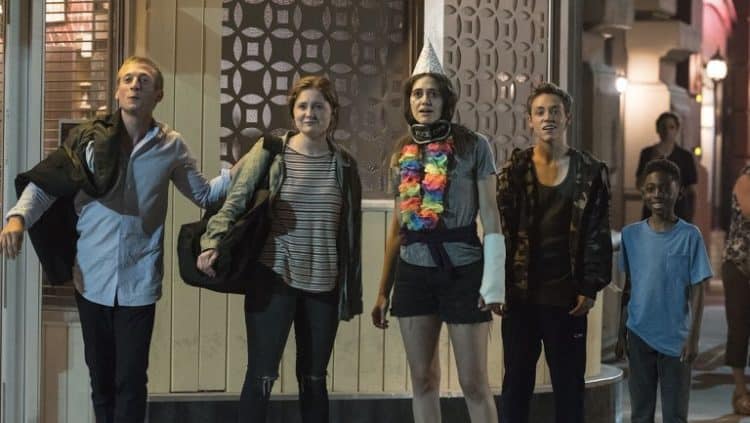 Well, at this point we know that Ian is going to come back, but in season 10 of Shameless we're going to be moving forward without Fiona. Just try to wrap your head around that for a moment since honestly and truly you can't help but wonder how the show could possibly go on without the one woman that kept things going for so long in the earliest part of the show. But it would appear that Emmy Rossum is going to be moving on, though Cameron Monaghan, who bowed out in the first half of season nine, will be coming back. Fiona is actually being written out as of the finale to season 9, though for some it doesn't feel like a goodbye forever.
So far the word is that season 10 will be coming back later in 2019, so we're going to have to wait to see just what is going to happen. But one thing is certain, we're going to be missing a big part of the show when season 10 opens up without Fiona. To be honest though if you've been watching the show for this long then you might have seen it coming eventually since throughout the years Fiona has put up with a lot, she's done a lot, and she's been one of the biggest grounding factors of the Gallagher clan throughout the show's run. Like many actors however Emmy has decided to go off and seek out other opportunities that might help to further her career and thereby afford her a greater standing in the acting community. At this point it's kind of hard to see how she could go much higher in terms of her career, but should a movie role or two come her way it seems as though it might behoove her to try to reach as high as she can.
In terms of the show however there are many reasons why it seems as though Fiona could come back eventually after parting from the Gallagher clan for a while. In the beginning of the show the general feeling was that the Gallagher's were a unique, lower-class family that had little to look forward to and were seemingly happy in their squalor no matter how miserable they seemed or how hard they struggled just to get by. Throughout the last 9 seasons a great deal has changed between the Gallaghers and all those they've interacted with, and there have been issues that have come along that have shocked a great many people but have still pushed the story forward in a manner that makes it hard to imagine just how the family continues to get by.
One of the greatest parts of this show is that while Fiona is one of the most notable characters the Gallaghers, all of them, and those that they interact with, can push the story in many different directions that are highly enjoyed by the viewers and has been seen to keep the ratings steady. Shameless has actually been one of Showtime's biggest running shows and one of the greatest acquisitions made by Netflix in the past decade, and there's nothing to say that people have started to grow tired of it yet. This has a lot to do with the fact that each character within the overall story has their own arc and, while they intersect quite a bit with one another from time to time, they tend to have their own life and story that people want to see. This strategy is one of the main reasons why people have come to enjoy and depend on this show throughout the years, and why it might be kind of a shock when season 10 comes around and we see that one character is gone while another has returned.
But the show is going to go on, and that's not hard to see since those that still watch and set a part of their evening apart to watch new episodes will continue to be interested in the Gallagher's since they've found a strange but endearing way into our hearts. So thinking that season 10 is going to change that isn't really a well-founded idea, but thinking that it will make things a little more interesting, if somewhat melancholy for a while, is perfectly acceptable. Seeing Fiona gone will no doubt be something of a big switch since the Gallagher family has been dependent on her for a long time now. But bringing Ian back and taking Fiona out will definitely bring in a dynamic that will interest viewers in a way that should breathe a new bit of life into the show.
As one of the most favored shows that Showtime has ever produced you can bet that Shameless is going to remain a popular program for some time to come. Whether we'll see Fiona in the future remains to be discussed, but once season 10 comes along it will be interesting to see what happens.