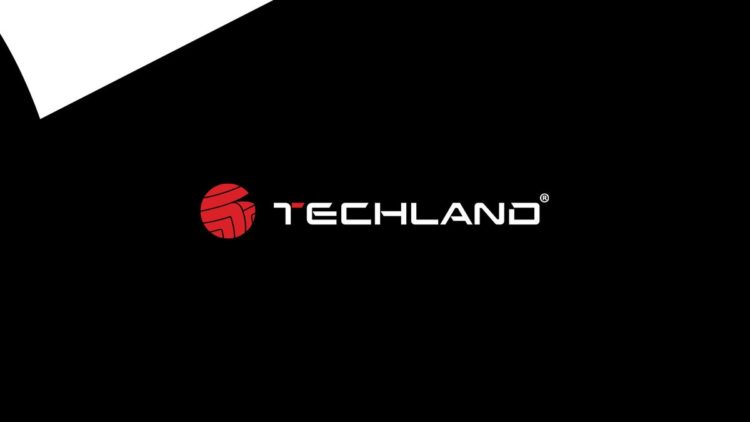 Techland is the developer of popular zombie looter "Dying Light" and recently they've announced their new program called "TechlandGG." TechlandGG stands for Techland Gamers and Goodies, but what exactly is this program? Well, according to Techland themselves: "It's a program where we reward players with unique items from the world of Techland games. Here, you can exchange your codes for dockets, for which you'll get exclusive in-game items." So, with TechlandGG, it seems like Techland has sort of gamified their own video game (yes, I know it sounds a tad strange). So, what else do you need to know about Techland's new program? What kind of rewards are you looking at obtaining through the new TechlandGG program for Dying Light 2?
TechlandGG
In order to start using TechlandGG, all you have to do islandGG, all you have to do is reset your Techland password. This allows you to gain access to the program and start earning all of the rewards that you can possibly imagine. Okay, well maybe there's a little bit less than that, but the rewards here are actually pretty neat!
Rewards
TechlandGG offers a wide variety of rewards, including in-game items from Dying Light 2 that can also be used in the original Dying Light! Let's take a look at the TechlandGG Starter Pack, shall we? The TechlandGG Starter Pack includes an exclusive piece of Dying Light 2 Stay Human concept art that is available in a poster format, a mobile wallpaper, a piece of Urban Jungle concept art from Dying Light 2, The City concept art, and some more Dying Light 2 concept art that shows some of the special locations from the game. If you don't care all that much about concept art, then it looks like you're a bit out of luck as the Starter Pack is pretty much all concept art. However, if you're looking for something other than downloadable concept art, you can also earn an exclusive Dying Light axe that is inspired by Dying Light 2 called "The Wasp."
This axe looks killer (pun absolutely intended), and seems to be made of some sort of metal piping and a yellow and black caution sign, held together by some bloody scrap bandages – definitely something to show off in-game. Soon, you'll also be able to build an entire six-piece Dying Light 2 Stay Human outfit by collecting each unique element of Aiden's outfit (Aiden is the main protagonist of Dying Light 2). There will also be another Dying Light 2 wallpaper available soon and this one seems to highlight the purple blacklight effect that Dying Light is well-known for. Finally, we've got a brand new reward that was posted recently, and it's yet another exclusive Dying Light 2 poster. This one features a group of zombies standing underneath a road sign that ironically features a town called "Biteburg." What's strange about these zombies is that they seem to be feasting on one of their own, as they pull a zombie hanging from its feet down to snack on its extremities.
Dockets
There's also an item called "Dockets" and these are special vouchers that you can earn through TechlandGG; these Dockets are exchanged at the quartermaster for unique and powerful items. You can get dockets when you activate special codes that have been snuck into official Dying Light materials, including videos, art, social media posts, and all things of that nature. When obtaining weapons through Dockets, you can only obtain weapons of the three highest rarity types: Rare (blue), Exceptional (purple), and Legendary (orange), and these weapons will all be matched with your experience level, so you may want to choose to save some of these dockets to spend later in the game when it gets even more difficult.
I think that TechlandGG is definitely an interesting move from Techland and it seems like it may be a start to do with Dying Light what Bungie has done in Destiny with Bungie Rewards. If Techland does manage to pull that off, I think that would be incredible, because there isn't a single game that I have played that gets even close to rivaling what Bungie has done with Destiny 2 by implementing in-game objectives and achievements and rewarding players with physical items for those accomplishments. While it seems that Techland is primarily focused on digital in-game items at the moment, I do hope that they push into the world of physical rewards one day in the future, I think that would see a lot of monetary value as well as give players even more incentive to play the game.