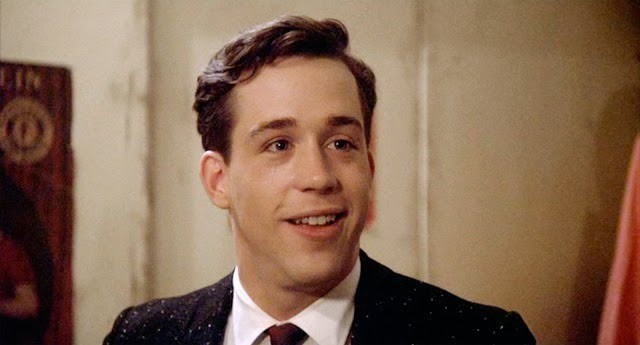 Remember Pinto from Animal House? You might not recognize Tom Hulce these days if you saw him since he's lost a lot of that youthful appearance that you might recall from Animal House and even Amadeus. In fact he's even been open that he hasn't acted in the last ten years, and in truth he almost looks like a copy of a younger, heavier Richard Dreyfuss in a way. He did manage to act in a number of different productions in his time but a lot of people might be hard-pressed to really find him since he seemed to fall off the map after a while, taking small breaks here and there as he stayed with the entertainment industry but didn't really seem to dive into it all that much. His last film, in which he acted, was back in 2008, though he did serve as a producer to a movie in 2018.
As of now it seems he's found his calling as a producer of stage plays, something he seems to be enjoying. According to Susan King of the Los Angeles Times Tom just got tired of acting and decided that producing was where he wanted to be. It's a safe enough transition it seems and one that a lot of actors have made, along with directing for some people. But while he seems to be more comfortable behind the camera at this point than in front of it the fact is that in his day he was pretty good at what he did. Two of his best roles were that of Pinto in Animal House and the titular character in Amadeus. As Pinto he was just a new kid on the block that was regarded as a wimp by the snooty fraternity members and just another dude by the Delta's. He was an easy enough character to like in Animal House since he was just trying to fit in and was also trying to do the right thing in an effort to keep his academic career afloat. In Amadeus however he was something of an oddity since he did manage to come off as a skilled and very interesting character, albeit one that was somehow uncultured and more prone to acting on impulse than anything.
His range has been well-documented throughout the years since he's played the kind of characters that make you pull for him or simply look at the character as though they're the oddest thing to ever hit the screen. That's the beauty of this kind of actor though since he was so completely invested in the moment that he made you believe that he was the character and made it fit into the movie just as it needed to. Somehow it seems like a lot of work however and this could be one reason why he finally decided to call it quits. If you listen to actors talk about how it really is to work on one movie after another you might stop thinking it's so glamorous and start believing that its a full-time job that doesn't end if the actor wants to keep getting paid. It's true that getting paid the kind of money that some of them do seems like it make everything better and give a person less cause to gripe, but there are those that make millions and those that get paid very little for what they do and have to keep on working to pay their bills just like anyone else. Tom might seem like he's one of the latter, but in truth the guy is worth millions thanks no doubt to his perseverance in keeping his career afloat throughout the years.
It was rumored a while back that he had married and had a child, but an admission made by Tom in 2008 kind of put that rumor to rest before shredding it into tiny pieces. Tom came out as an openly gay man a little over a decade ago and squashed any rumors that he might have any interest in the opposite sex. If anyone is surprised then so be it, if people aren't surprised then so be it, but the man did manage to come out and tell everyone just where he stands on the whole issue of sexual preference and he did it in a way that made people kind of chuckle and respect his position overall. So far as it's been seen Tom has remained a very likable guy throughout the years and is more or less the kind of guy that's very approachable as he is kind of like Larry Kroeger in a way, he's got a good head on his shoulders and is capable of having fun, but is still a bit goofy at times and is capable of being surprised. To date he's been keeping busy though, and that's good to see.