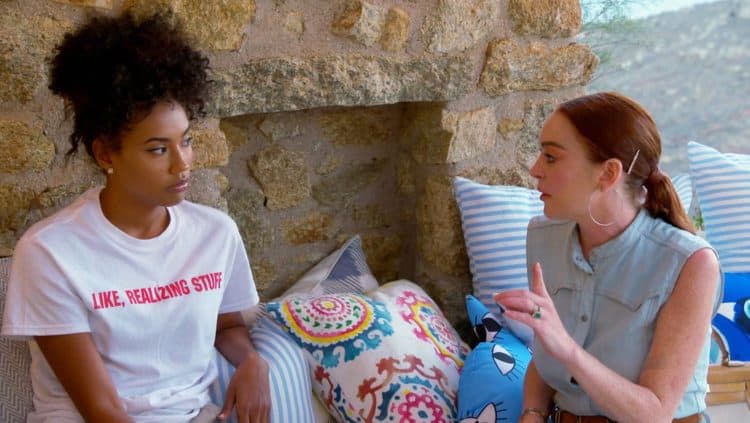 You may think that it has been a long time since you had heard any news about Hollywood starlight, Lindsay Lohan, and you would be right. The socialite and actress has been keeping it on the down low for a few years after her fair share of negative press during the 2000's. However, since that time, Lohan has set her sights for ventures abroad, opening Called the Lohan Beach House, the fairly new resort is beginning to make a name for itself, especially with it being the center of attention on Lohan's new show on MTV, 'Lindsay Lohan's Beach Club". Of course, this makes you wonder if Lohan really has what it takes to run and own a resort, and that is why we are here. We are going to let you know the ins and outs of Lohan's new business venture, and what she is getting right as she takes on the hotel business.
1. Amenities
One of the most important things to have when opening a hotel is a good deal of amenities that guests can take part in for fun and relaxation. Of course, the key to opening a beach resort is having your setting on the beach, and Lohan picked the perfect destination. The resort itself sits Kalo Livadi Beach, which is located in Mykonos, Greece, which is one of the highest ranked and best beaches to visit when venturing to the country. The resort also a high end restaurant, which we will discuss further later, a wellness area (which we assume includes a spa and fitness center), a nightclub, and even a boutique filled with amazing clothes hand picked by Lohan herself.
2. So Far, So Good Review Wise
For the resort having only just opened for its soft opening in May of 2018, the resort, and particularly the restaurant side of it, have begun to ring in the decent reviews from guests all around. As of now, the reviews for the restaurant have received for the most part high praise, saying that the food is delectable, and fairly priced. It has also been mentioned throughout several of the reviews that the staff is, for the most part, friendly and attractive, and we know that Lohan has been careful with her selection of attractive individuals to work in her high end beach club. Of course, there are a few of those negative reviews claiming the opposite, but in this case, the good definitely outweigh the bad. The reviews that have been made regarding her nightclub have also received high marks, with many guests saying that it is a surprisingly good time when having a fun night out. Hopefully these reviews will continue to translate good words for Lohan and her business.
3. The Resort Works To Accommodate Everyone
While this may not be the best resort to take your family of small children to, it is still a resort that works to make every guest feel like they are getting first class service every minute of the day. The menu at the restaurant located in the beach house has a wide varying menu, including a multitude of vegan and vegetarian options for those with specific diet preferences. Lohan is also quite strict when it comes to how her staff are behaving toward guests, meaning it is the upmost respect and well mannered demeanor at all times. Of course, this is important, as you want the guests to keep coming back, and spreading the word of immaculate service.
While it may still be too early to tell whether Lohan is onto something great with this hotel business venture, it seems as though she has been ticking all of the right boxes thus far. From the excellent reviews she has been receiving for her night club and her restaurant, along with the accommodations offered and dreamy beach location in Greece, it seems as though the Lohan Beach House will be a resort to remember in the coming future. Only time will tell as she continues to learn and grow in this very different industry. You can check out more about what Lohan and her staff are doing at the beach resort on the new series 'Lindsay Lohan's Beach Club', which airs on MTV.