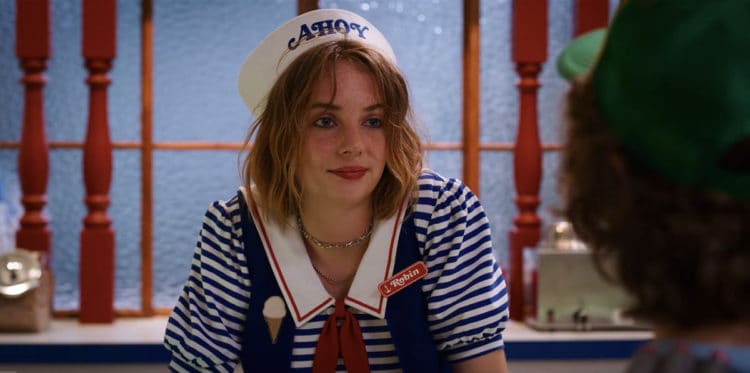 If you've binge-watched your way through the third season already then there shouldn't be anything that surprises you in this article, but if you still have yet to watch it then get ready for some spoilers since the fourth season is already being predicted since the gang has moved on and things are starting to get a little more serious. If you thought the transition from season 2 to season 3 was rough, things have only gotten harder as by the end of the third season the original group has fragmented to the point that drawing them all together again might take a monumental shift that won't come easily and will require a little extra something on the part of the Upside Down. Thankfully that place and its denizens never seem to disappoint, but now that the Russians are involved and are seemingly in control of a bit of the Upside Down themselves it would appear that things are taking a definite twist.
Given that the series was started off as a look back at the 80s you kind of had to imagine that it was going to end up traveling in this direction eventually. But now that we know about it there's a good chance that the Russian connection is going to play a bigger factor in the next season. As for the group, Mike, Jonathan, Joy, and El have departed Hawkins, moving on to another stage of their lives which is hopefully not too far away. But given the tearful goodbyes and sad looks it seems safe to say that they're not going to be just around the corner, and anything could happen at this point. Then there's the idea that Dustin, or Dusty-Bun, and Suzie, or Suzie-poo, might come into the next season as a more defined arc that is all too real now considering that Suzie unwittingly helped the group to save Hawkins once again. There seems to be more that can be shown about this relationship and how it might continue to help matters, though at this point the focus is definitely going to be on Russia and the fact that they have an actual Demogorgon in captivity and are feeding it prisoners.
And if you watched all the way through then you likely happened to note the mention of 'the American', which is hard to miss if you're paying attention, but also suspect enough that the obvious conclusion we'll draw is that Hopper is alive and the Russians somehow spirited him away after the explosion in the underground lab. Again, if you haven't watched the whole season, stop reading now because quite honestly the third season is worth watching. While some critics might say that the show has lost its edge, that it's become a pale imitation of what it was, make your own judgments after sitting through it. The battle with the Mind Flayer could have gone a little differently, the whole anticlimactic scene towards the end was a bit heartfelt and hard to watch, but throughout the entire season thus far the group has grown, evolved, and come to grips with a great many things that simply weren't that important in the first two seasons.
Thomas Bacon from ScreenRant has already stated that it seems as though the fourth season might be the end, though it's always possible there could be a fifth. But the story does seem to be leading up to a final confrontation that will be nothing short of epic, especially if Eleven ends up getting her powers back, as she was stripped of them during this season. Without being able to lean on her as the powerhouse for the group it would seem that something else is going to have to happen in order to give the teens an advantage against the Mind Flayer, who while presumed dead is no doubt still alive and well in its fully form back in the Upside Down, as the manifestation in this season was just one version of it, and as the rest of us have seen, the real creature is enormous and knows very well how to play the long game.
A few predictions for the next season are already coming out, but one thing that's clear is that Russia will be involved, the gang will get back together somehow, and whether El gets her powers back or not they'll have to find a way to deal with a very angered and motivated Mind Flayer that will be seeking to enter the world in any way that it can. One thing that is mentioned by Ashley Hoffman of Time is that a lot of people are upset about what happened to Hopper and would love a better explanation. Whether Hopper will actually return or not is kind of hard to say since it's hard to imagine that he did survive the explosion, though some people will no doubt hold out hope that it could still happen. It's going to be a while now that some of us have watched the entire season, but that will give us time to watch it again and try to find clues that might lead to what will happen in season 4.