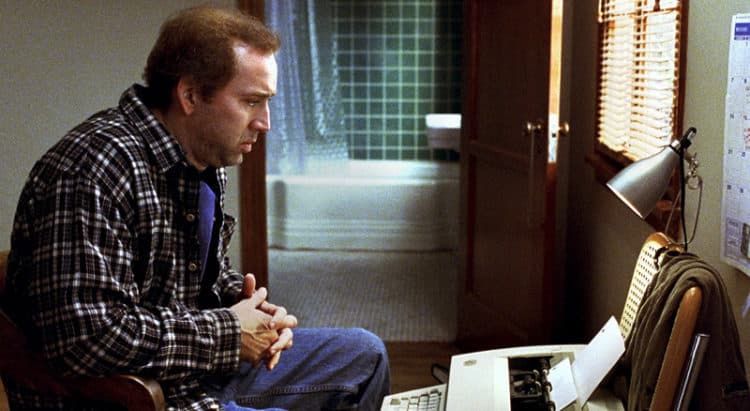 You've seen movies featuring authors, yes? A lot of times you'll see them as they're depicted above, as brooding, hard to deal with individuals that tend to get moody at times and are usually kind of difficult to be around since they're always thinking of something other than what 'normal' folks are thinking about. Or you might see a writer that's insanely successful and can pump out a book or two every few months and claim that it's a bestseller. What Hollywood doesn't often tell you is that being a writer is not as easy as putting words to paper and it's definitely not as easy to break into the writing scene as one might think. For a lot of us that live by the written word, it's another job that pays the bills and keeps our families secure, but for many, it's also a pleasure that doesn't necessarily have to pay out the big bucks to be worth it. Being a writer is about the same as any other job, but like any other job in the workplace, it's just as diverse since there are many upon many types of writers, not just novelists as we tend to see in the movies. But since that's what we tend to see the most of, along with journalists, let's really get into what it takes to make a novel.
For one, writing a book/novel is not quite as easy as it sounds and if you're one of those that say 'well the celebrities do it all the time' you might want to back it up just a bit and realize that as good as come celebrities might be at writing and as much as some of them might like it, this isn't realistic. A lot of celebrities do actually hire what is called a ghostwriter, individuals who will take down notes or accept a job to write the book for the celebrity to promote while they collect their pay and generally get no credit at all. Being a ghostwriter can still be a lucrative profession, but only a small percentage of writers actually make a living this way. Ghostwriters are actually very prominent in non-fiction, but it's a point of pride with many authors to write their own books and to make the attempt to market them under their own name. The problem is that getting your name out there is kind of tough. It doesn't matter if you have a story that needs to be told or one of the most epic tales of all time, sometimes it's a matter of who you know in the industry, and how much time, and sometimes money, you're willing to spend to break in to ensure that your name will be known among the top publishing houses.
As far as being moody and distant from everyone, authors do tend to want or need their own space from time to time, but then again so do many people. The idea of being moody and emotionally distant is one that the movies push quite a bit since the average author is hard to understand, has definite habits that they follow, are very particular about certain things in their lives, and are almost always hooked on the next big idea when it comes to a story. In other words, authors are strange characters in movies and they don't always get along with everyone else, either because they're moody and distant or because they're intelligent and kind of uppity since they're published and successful. There is a happy medium that is found every now and again, but the typical image of authors is that they're somehow removed from society by their ability to build new worlds and see things in a different way than many other people. This is perhaps why some folks in the real world think that authors are such odd ducks, they pay too much attention to Hollywood and tend to think that the lot of us are disconnected from the real world nearly 90 percent or more out of the day.
The truth is that writers are often scrambling to meet deadlines, doing what they can to find jobs, and doing everything in their power to make certain that they can appease their bosses and possibly do something for themselves when it comes to writing a book, a novella, or something that will make them famous one day. Writers really aren't any different from the average person aside from the fact that it's very likely that a lot of us are thinking about what we want to write next at any given time as we're trying to maintain our sanity and our place in society just like anyone else. The only real difference between a writer and anyone else is that on any given day the average person might look around and say 'It's another day', while a writer might think, 'How can I make a story out of this?'.