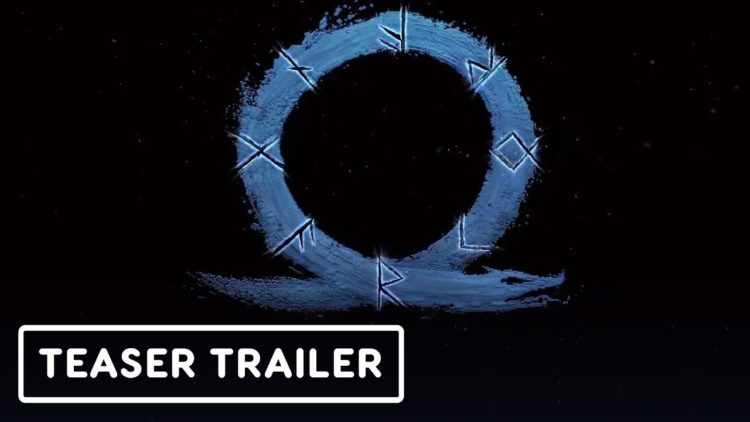 God of War 2 (currently known as God of War Ragnarok) is the upcoming sequel to Sony Interactive Entertainment's 2018 hit reboot God of War. The sequel is currently slated for a 2021 release date. After the massive success of God of War (2018), it was inevitable that a sequel would promptly begin development to piggyback off the success of the first game, especially after it won Game of the Year at 2018's The Game Awards. So what exactly can we expect from God of War Ragnarok? Well, one thing's for sure, we can expect a whole lot more of the same fantastic game we got 3 years ago, but hopefully we can expect something new this time around. Here's what you should expect from God of War Ragnarok (or whatever its official name ends up being!)
Delayed Release Date
Okay, so this doesn't actually have anything to do with the gameplay whatsoever, but I feel like it's just as important. With games being delayed left and right nowadays due to whatever production issues whether because of the COVID-19 pandemic, or something else, it's hard to imagine that God of War Ragnarok will not face these same difficulties. While the game is currently set for a release sometime in 2021 (we still don't know when in 2021 they're hoping to launch it), I'm having a hard time believing that it won't be delayed until at least 2022. God of War Ragnarok is just such a big game that I don't think Sony Interactive Entertainment is going to want to take any chances rushing out a bad and broken game like we've seen in the past with Cyberpunk 2077. CD Projekt RED launched Cyberpunk 2077 in November 2020 after months of delays and even then it still wasn't finished and we saw how that worked out for them. I highly doubt that we can expect God of War Ragnarok to make its 2021 release window, but who knows?
More Action
What can we expect in a new God of War title if we can't expect more action? The God of War games are notorious for being action-packed and that's just the way I like them (they're also known for being incredibly violent.) I'm sure that God of War Ragnarok will undoubtedly give us more of the same action-packed, god-slaying, angry gameplay that we've had for the other God of War titles, and I – for one – am looking forward to it as I'm sure many other fans of God of War are as well.
More Gods
What would God of War be without gods? I mean, the title is quite literally God of War. Sure, this is in reference to Kratos, but you know what I mean. God of War wouldn't be the same without the big boss battles where you face godlike judgement and with the endless sequels, it seems like this godlike judgement extends eternally. Hopefully we get to see gods like Odin, Heimdall, Balder, and Tyr in God of War Ragnarok. I also would love to see Odin riding Sleipnir, his eight legged horse, at some point in the game.
Better Performance
I think it's safe to say that God of War Ragnarok will more than likely be a PlayStation 5 exclusive, though I am still holding out hope that it will also be available on PlayStation 4, since I haven't been able to get my hands on a PlayStation 5 quite yet. Unfortunately, I really don't see this happening as Sony will most likely want to push sales of their next-gen console even more. At least if it does end up being a PlayStation 5 exclusive, we're bound to get better graphics and better performance at those higher resolutions due to the new power that the beefy PlayStation 5 brings to the table.
Xbox version?
This is probably a long shot, but now that MLB The Show '21 is coming to Xbox consoles as well as PlayStation, breaking the PlayStation exclusivity that MLB The Show has had since its initial release in 2006, I wouldn't necessarily take a God of War Ragnarok Xbox Series X|S version off the table. Especially now that Sony has also relinquished Kratos over to Fortnite for his very own skin, I think the chances of God of War Ragnarok coming to Xbox is higher than ever now. Still probably not that high, but definitely more so than ever before. While I would still probably play the game on PlayStation, I think this would be a fantastic step in the right direction and I would love to finally see the end of console exclusive games. Hopefully God of War Ragnarok could also come to PC, but it looks like we'll just have to wait for the next announcement for the game – whenever that's supposed to happen.