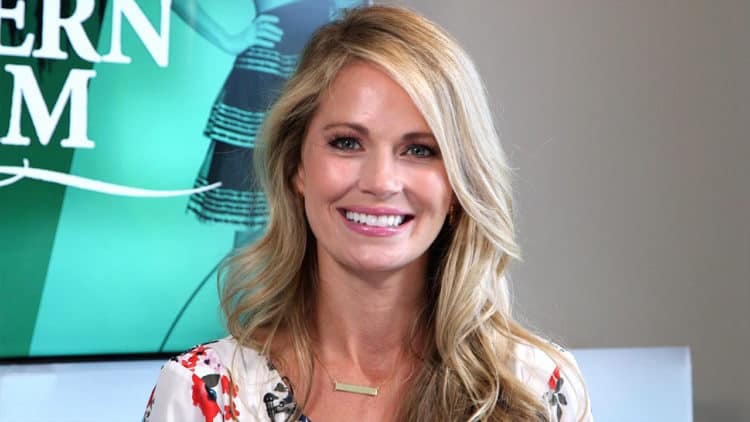 If you're not a fan of Southern Charm, you may not be familiar with Cameran Eubanks, but don't worry; we've got you covered. Cameran is one of the original cast members from Southern Charm. She was on the show for the first six seasons. Although she decided to leave her reality TV days behind, we haven't seen the last of Cameran just yet. She has been working on a book titled One Day You'll Thank Me: Essays on Dating, Motherhood, and Everything In Between and it's set to be released in 2021. The book will give viewers the chance to see a different side of Cameran.
As you can imagine, people are looking forward to what she has to say. If you're someone who is interested in knowing more about what to expect from the book, you're in the right place. Read here to learn what Cameran Eubanks' book will be about.
Who Is Cameran Eubanks?
Cameran was born and raised in South Carolina which is the place her family has called home for several generations. Most people are familiar with Cameran for her role as a cast member during seasons 1-6 of Southern Charm, but what many people don't know about her is that she was a reality star long before Bravo came along. Cameran's first reality TV appearance came in 2004 when she was cast on The Real World: San Diego. She also appeared on The Challenge that same year.
When Southern Charm began in 2014, it didn't take long for Cameran to become a fan favorite. Her time on the show was ultimately full of lots of ups and downs and dramatic moments between her and some of her cast mates.
Outside of reality TV, Cameran has built a successful career in real estate. She has also devoted time to building a happy home life. In 2014, Cameran married Jason Wimberly and the couple now has one child together. Although Jason has always been supportive of Cameran, he has always chosen to stay out of the spotlight. Ultimately, she chose to leave the show because she felt it involved too much drama. She also wanted to spend more time with her family.
What Is Cameran's Book Going To Be About?
These days it seems like everyone is trying to write a book. So when many Southern Charm fans heard that Cameran Eubanks was planning on releasing a book they were a little skeptical. After all, Cameran's claim(s) to fame has absolutely nothing to do with literature. However, it looks like Cameran's book is going to be the real deal and she's excited to share her story with the world. The book will be a memoir that consists of a collection of essay. The primarily focuses on her life as a mother, however, it will also touch on other important things in her life such as her journey in reality TV.
During an interview with People Magazine, Cameran said, "Nothing brings me more joy than being a mom. However, motherhood is also by far the hardest thing I have ever done…One reason I wrote this book was that I didn't connect with the flawless parenting images I saw on social media. For me, they could not have been further from the truth."
On top of wanting to share her own story, Cameran also wants to inspire others. She hopes that her book will let other mothers know that it's okay not to be perfect. In today's day and age more than ever before, the internet has put added pressure on people to present themselves in a certain way. As someone who has spent several years in the spotlight, Cameran understands how damaging it can be to try to keep up an image all the time. She said, "I wanted to tell the truth, the whole truth and nothing but the milk-leaking, pee-in-my pants, when-can-I-drop-her-at-daycare truth. But I also wanted to assure readers that you will be okay!"
The messages of positivity will definitely be welcomed and received by readers. Additionally, by letting readers into her personal life Cameran will reveal a more human element.
What Does The Future Hold For Cameran?
The release of her book will be a great way for Cameran to show the world that she's much more than a reality star. This could be the first step in the right direction of building a new image for herself. Whatever Cameran's journey has in store for her, her fans are excited to go along with her for the ride.
Cameran's book is set to be released on February 2, 2021 and is being published by Gallery Books.