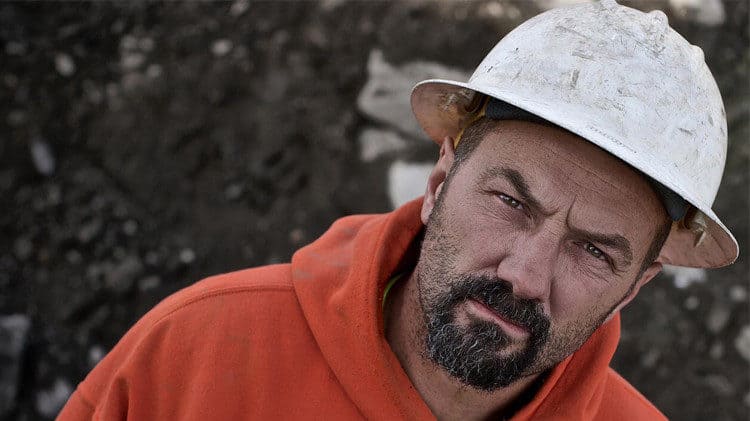 Many fans of the Discovery channel are very familiar with Dave Turin. He has long been a fan favorite on the popular series Gold Rush. Since he has become so popular within the top-rated series, the network has opted to send him out on his own. He actually made his exit from the original Gold Rush two seasons ago. The Discovery Network has recently given their blessing to a spin-off of Gold Rush and this will exclusively feature Dave Turin. The title will be Dave Turin's Lost Mines and fans are in for a unique twist as they follow around who is arguably one of the most famous miners in America today. Continue reading to learn more about what you can expect from this new show.
Seven New Episodes Coming Soon
In an effort to introduce this new series before sending it to the main Discovery Channel, Dave Turin's Lost Mines will actually run as a seven-episode series on the Discovery GO platform first. This will be free to just about anyone who has a cable subscription. The hope is that followers of the original Gold Rush will already be eagerly awaiting this new series, while new viewers will come into the fold as well. Not long after the series completes its short run on Discovery GO, it will arrive with all new episodes on the Discovery network beginning in April. It is full steam ahead for this show.
The Concept of the Show
As longtime viewers of Gold Rush are aware, Dave Turin built a name for himself by working right by the side of Todd Hoffman. He was actually given the name 'Dozer Dave' because he would be seen bulldozing various sites for gold for hours at a time. It has been about two years since viewers have seen Dave, largely because he left mining for a while to focus on other pursuits. He has now agreed to come back for this unique spin-off.
Since Dave has been gone from the show, numerous people from coast to coast have contacted him to see if he would help them save their own failing mines. Since he was seen as an expert in the field, he has long been viewed as the last hope for many people who have been involved with mining. The first series of episodes that have been filmed to this point will have Turin returning to the business of gold mining, but this time with a twist. He will be searching for mines that have been lost or abandoned. In so doing, his desire is to chase and find the gold that others have long left behind for one reason or another.
The Back Story
In this new spin-off series, Turin will take advantage of his own expertise and the generous backing of various individuals who have agreed to finance his expeditions. This will enable him to eventually become the boss of his own mine. Once he finds just the right mine with the right amount of gold, he will then have made his fortune. The first series of seven episodes to air on Discovery GO will have Turin examining the history of each lost or abandoned mine that he comes in contact with. The goal is for him to prospect the land in order to determine which one has the potential for him to come out way ahead in the end. The first series will end with him picking that one mine that he wants to focus on with all of his might, and that is where the series will pick up on the Discovery Channel.
Dave Turin's Lost Mines will actually debut on the Discovery Channel as soon as Turin has decided which of the mines he explored during the mini-series he is going to begin excavating and mining for gold. It is a unique approach that Discovery in banking on viewers really enjoying. Once the series begins in April, Turin will be ready to go and find the gold, and everyone will be able to join him on that adventure right from their television sets.
Gold Rush continues to be a hit on the Discovery Channel. It debuted back in 2010 and is still going strong. That bodes well for this new spin-off, particularly given the popularity of Dave Turin. It will be interesting to see what he is up to, and viewers do not have much longer to wait.