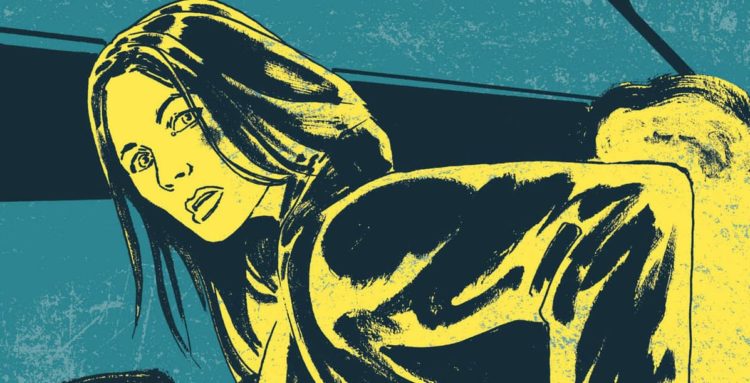 ABC has gone ahead and ordered a TV pilot based on a Portland-born graphic novel titled Stumptown, a story that initially came out in 2009 and is about a private investigator by the name of Dex Parios that is attempting to solve an abduction that occurs under the St. Johns Bridge. It's going to be interesting to see just how this comes together since the interpretation of those making the show versus those that actually penned the graphic novel might be a little different as is usually the norm with any project of this scope. But it does seem fair to say that Portland natives that take the time to watch the show might be pleasantly entertained if they happen to recognize certain areas within the city that are fairly obvious. Plus, the idea that the main character is on top of his game but still possesses at least a few character flaws is something else that people tend to like since a lot of folks love that they can relate to a character in some way. In other words the era of the perfect character is something that might come around time and again, but people want to know that their heroes are sometimes just as flawed as they are and will make mistakes from time to time.
The writer of Stumptown, Greg Rucka, is actually pretty excited to see what's going to happen in terms of how the project comes along. He's not involved with the production which is kind of regrettable since one would hope the writer would have some say in what goes down with their creation, but he as been speaking to those involved and it would seem that they get the point of the series and are working to keep the source material on track as much as possible. There's no doubt that there are going to be obvious differences that abound between the series and the show, but so far Rucka seems pleased with how the series is bound to turn out and is glad to see Portland being cast into the kind of light that he feels is needed.
Some folks would likely agree that Portland gets a bad reputation at times thanks to other shows and movies, as well as the many newscasts that display the political unrest that continues to clog the streets, but it would appear that Stumptown is going to make the attempt to remind people that Portland is an impressive place to live if you can see past the junk and the many problems that it does have at times. There is a certain blue-collar beauty to Portland that can be viewed if one takes the time to really look, but one thing that seems to undermine this is that there's no idea if the show is even going to be filmed in Portland. Rucka hopes that this will be the case, but it's not really known at this time if such a thing is going to happen. With the kind of unrest that's been going on in recent years it's really hard to say if such a thing would even be possible since the safety of the cast and crew would be of the utmost importance.
Rucka has kind of given over his creation to the hands of those that are creating the show citing that TV is a very different beast than comics, which is quite true in many regards. But the act of distancing yourself from your own creation might be seen, by some, as an act of giving up in a way, even if it is a great chance that might not come around again. He's given his input and talked with the right people at least, and is truly excited to see what might come of this series, but at the same time it would seem that he's keeping his distance so as to not seem like someone that might be trying to cling to the process in the hopes that he'll have the last say. As a writer this seems like something that might be wise if you really want your creation to go forward and be something great, but it also feels as though he kind of caved without really trying to see it through to the end. But that's an opinion and is just one among many.
The odd thing about it though is that Rucka is supposed to be coming on as a producer to this project, which means that he still has some say in the process and should be able to at least give some clue as to where it needs to be and how it needs to go. Yet for all that it almost feels like he's trying to keep from being the overbearing writer that keeps things from running smoothly. His excitement however seems to be keeping him on the sidelines for the moment and anticipating what will come.