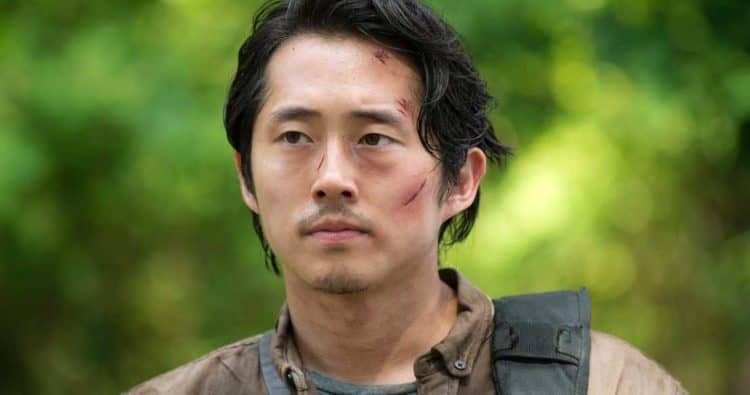 Jeremy Dick of MovieWeb hits the nail on the head when he states that Steven Yeun hasn't slowed down after his turn as Glenn Rhee on The Walking Dead. Ever since the beloved character was so brutally dispatched by Negan on the show it's been easy for people to wonder just where Steven might go from there. It's been seen with other actors throughout the years that picking up their career after having to walk away from a long-running character that a comeback is next to impossible, but Steven has been staying rather busy since walking away from the show for good. His career has been stable, perhaps not quite as solid as it was when he was playing the character of Glenn, but things are still looking up in a way since he's currently going to be starring in the upcoming drama Minari, which might be a little closer to home for him than many might realize.
Minari is going back to the 1980s as this trend seems to be popular at the moment, and it shows an immigrant family in rural Arkansas as they attempt to integrate and become a part of the community. Given that Steven was born in South Korea and came to America where he was raised he can at least understand from a certain viewpoint what it's like to be seen as an immigrant, which could give him an edge when it comes to fulfilling the part. In truth no one really doubts Steven's acting ability since for many seasons he managed to convince a lot of fans that he's the type of individual that can pull at the heartstrings and make people believe that he's a fully capable and veteran actor that's worth watching. It tore a lot of people apart when Glenn finally met his prophesied end at the hands of Negan, but as everyone knew that it was coming it was at least a loosening of the tension that had been building for so long, especially since there had been a couple of false endings when it came to Glenn.
The movie is going to feature Steven as a man that uproots his family and moves to Arkansas to pursue the American dream, and it won't be just another role that sees Steven as the star, but also the producer for the first time in his career. This marks a big turning point in his career thus far as Dave McNary of Variety might agree, and it definitely seems as though he's taken a big step in his professional career. When he was first seen on The Walking Dead it almost seemed as though he might be a one-hit wonder that did great for the show but wasn't bound to go anywhere. Thankfully he proved a lot of people wrong and has been doing so ever since. As Glenn he was the type of character that we could watch develop in a big way as the series went along. From the first episode in which he showed up to his final exit Glenn was a sympathetic but strong character that acted as part of the moral fabric of the group to which he belonged, and was often the voice of reason that others would cling to when there was nothing else. The fact that he went out as he did in the comics was one point of continuity in TWD that a lot of people appreciated but were still devastated by, and as unfortunate as it was, it created an iconic moment in the series that was hard to watch but still allowed fans to know that the wheels hadn't come off just yet. As of now though, without Glenn and a few other key characters, it's hard to say just what TWD is going to do moving forward.
But Minari is the type of movie that could be very important in the current mood that society seems to be in when it comes to immigration. With all that's going on with immigration in this country this movie could hit a lot of different notes with viewers and it might be a rather discordant tune depending on who's asked. Jeff Sneider of Collider is of the mind that it will no doubt be something that will be interesting movie, and quite honestly it will probably set a few people off in a way that will be entirely predictable. That's the state of this country however, one subject that is being seen as a hot topic by many will often offend those that don't want to speak about it, don't want to think about it, and definitely don't want to think that it might be a problem. While the idea of immigration in this movie is a little different than what we're dealing with in this era, it's still bound to hit close enough to home for some folks to feel the need to put their two cents in. Thankfully Steven Yeun is the kind of actor that many people will actively watch and listen to.