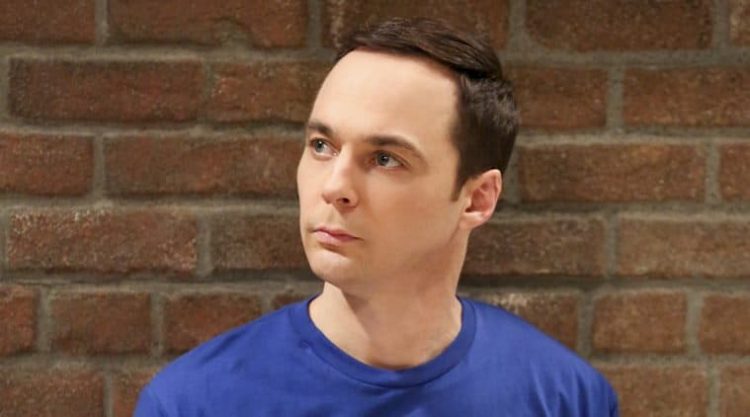 'The Big Bang Theory' has been a huge hit since the sitcom was launched in 2007. The series has now run for twelve seasons, with the final season running between 2018 and 2019. The stars of the CBS sitcom have become household names, and will no doubt continue to have huge careers following the end of the series. Jim Parsons, who has played physicist Sheldon Cooper throughout the series, is already looking ahead and planning the future projects on which he will focus.
The role of Sheldon is the one for which Parsons is best-known. He was nominated for a total of six Emmy Awards for his portrayal of the physicist and, of these, he won four. Parsons also received a nomination for his work on 'The Normal Heart', an HBO series.
Now, he is making the move to behind the camera for his next project as he will work as a producer for an exciting new Netflix series. It is reported that the 45-year-old actor will work alongside Ryan O'Connell, who was a writer for the hit sitcom 'Will & Grace'.
Together, they will work on a series consisting of eight episodes that are based on a book written by O'Connell. Titled 'I'm Special: And Other Lies We Tell Ourselves', this semi-autobiographical book was published in 2015.
According to reports, O'Connell will also star in the series. The main character is a man who suffers from mild cerebral palsy and who is also gay. This character decides to change his life by rewriting his history. Instead of having cerebral palsy, he claims he was a victim of an accident. Making the decision to change his life story in this way opens up opportunities for new life adventures and these are the focus of the series.
Although this project is new, it is not the first time that Parson has been linked to the streaming giant. He recently played a role alongside Zac Efron in a biopic about Ted Bundy, the infamous serial killer. The film, which is tilted 'Extremely Wicked, Shockingly Evil, and Vile', was launched at the Sundance Film Festival in January 2019, where it was picked up by Netflix. While Zac Efron took the lead role of Ted Bundy, Parsons played the role of Larry Simpson. Netflix has not yet announced when they plan to air this film.
It is also not the first time that Parsons has worked as a producer. Most recently, he produced the comedy series 'Young Sheldon'. This is a series about a younger version of Parson's 'The Big Bang Theory' character and follows Sheldon's childhood life events. Parsons also provided his voice as the narrator of the series, recounting tales from his youth based on his memories.
It is hardly surprising that Parsons already has new projects in the pipeline because it is rumored that the actor was the driving force behind the decision to bring 'The Big Bang Theory' to an end. In interviews, Parsons told reporters that it felt like the right time to draw a line under that chapter of his life and to take on new ventures.
He went on to explain that there were no bad reasons behind the decision to bring the series to an end. It was simply that he wanted it to end on a high and not run out of storylines that would keep audiences entertained. He felt like there was very little on the table because he and his co-stars had been doing the series for so many years.
Parsons has come a long way since the beginning of his career, which began in 1993. He predominantly worked in stage productions in the early years as an actor. His first television role was playing Chet in a single episode of Ed in 2002. The following year he played a catering assistant in his first film, 'Happy End'. His first regular job was appearing as Rob Holbrook in seven episodes of 'Judging Amy' between 2004 and 2005. Landing the role of Sheldon Cooper in 'The Big Bang Theory' in 2007 was the big break in his acting career. He has gone on to have many acting role and voice roles in both film and television, alongside working as a producer.