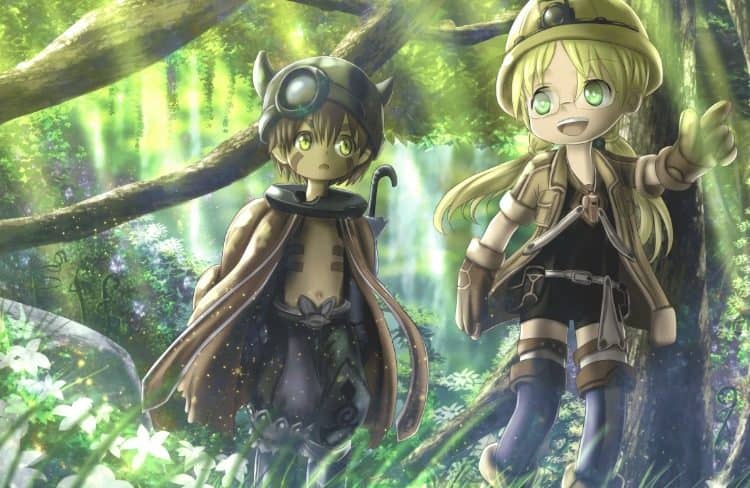 If you love anime, you probably love the series Made in Abyss. This is a poignant story about a young girl who becomes an unlikely friend of a robot and then descends into the abyss as she searches for her mother. This has a little bit of everything for everyone, it seems. Clearly, having a human befriend a robot involves a little bit of science fiction. You might even think about some of the Star Trek: The Next Generation episodes. Going into a dangerous and forbidden place in search of a loved one has all of the makings of a story that's both touching and adventurous at the same time. As a matter of fact, it's not unlike many of the other stories that have been told over the years, it's really told in a unique manner. You might even say that it's a good metaphor for life. At one point or another, almost everyone will have to search the darkest depths for something, whether they're searching within themselves or in search of others.
The first season of Made in Abyss was such a success that virtually everyone involved with the project fell in love with it, from the actors to the audience. Based on a popular series of graphic novels, this show really managed to kick things up a notch. Eventually, it was announced that a movie would even be made based on the story. Fortunately, fans that have been waited waiting in order to see if a season two will ever be released are finally getting a little bit of news. Keep in mind, things were very quiet about this particular subject for a long time. Currently, it is known that the green light has been given in order to do a season two. Aside from that fact, there still isn't much that's known but at least that's something.
What is known is that a season two has been confirmed. It's also confirmed that almost all of the actors that were doing voiceover work for the first season will still be involved in season two. It is not yet known exactly what date the next season will begin or how long it will take for people in various parts of the world to be able to watch it, as it has a tendency to be released more slowly in places other than Japan. As far as exact details go, that's basically all that's known.
One thing is also known about the story itself and it promises to be something that will keep fans coming back for more time and again. There's no doubt that the main character will be searching the depths once again. She still hasn't found her mother and she doesn't plan on suspending her search anytime soon. However, she's also going to have to face some of her own personal demons in the process. Remember, anybody that goes to the darkest places in search of anything will ultimately have to confront the things that scare them the most, typically about who they are. So is the case with our young heroine. She will have to dig deep and rely on her friends if she plans on finding success. She's already proven to be brave and strong, but all of that will be put to a much larger and more difficult test in season two.
Aside from that, there's almost nothing that's being revealed about the storyline. This is understandable, as the people that are in charge of the show would like to make sure that their viewers tune in to see it as opposed to knowing everything that's going to happen before it's even released. That being said, they released just enough to keep fans interested. The adventures promise to be bigger this time around. They're also more intense and the action is far more heart pounding. That's saying a lot when you consider how popular the series was during its original run.
For anyone that is a fan of anime, this has got to be one of the premier series for them. It has all of the things that it needs to have to be interesting in its own right and it just might be enough to convince some people that have never been fans of anime in the past to give it a shot.