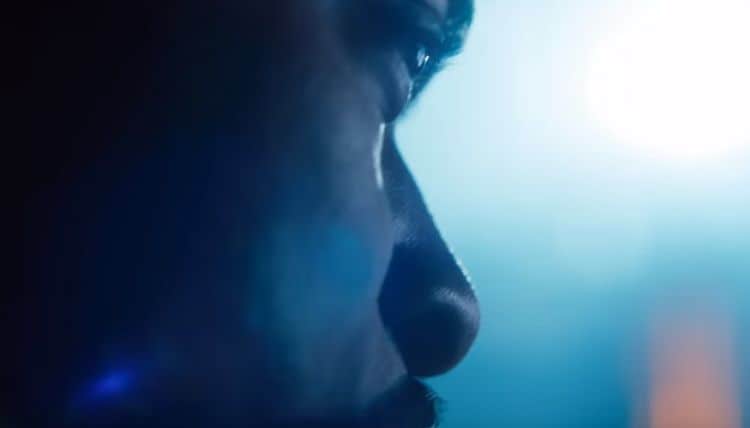 Obsession and danger appear to be the name of the game in Altered Carbon season 2 since Takeshi Kovacs continues his search for Quellcrist Falconer, but has this time found himself in a body that's a serious upgrade from the last one as he now possesses enhanced healing, a faster reaction time, and a form of telekinesis that could come in handy down the line. As Charlie Hall of Polygon states this season takes place 30 years after the events of season 1, and Kovacs has returned to Harlan's World, a place many thought he would never go back to. It's also a place where he'll be continually hunted however as the trailer shows. So far from what's been seen the second season should be a gripping thrill ride that will be able to keep the fans willing to stick around for more as the story continues to unfold and the action keeps ramping up as the Kovacs continues his quest and eventually ends up meeting himself, so to speak. This idea has been great enough at this point that one can't help but think that one of these days there might be an Altered Carbon movie in the making if it keeps on delivering the kind of hits that people want to see.
Anthony Mackie has been enjoying a rising career as of late considering that when he came into the MCU he was still a well-known name but hadn't yet become someone that people could look to and state that he was continual leading man material. He'd been in several productions before his run as Falcon but upon hitching his wagon to the Avengers and Captain America movies his star just continued to climb and now he's going to be leading another series, Falcon and the Winter Soldier, on Disney+ eventually and will be starring in Altered Carbon season 2 as the lead character. This is a huge rise for Mackie since just a decade or so ago he was still fairly popular but hadn't yet reached the level he's at now. His work in movies such as 8 Mile, The Adjustment Bureau, and many other movies was solid enough, but it had yet to really catapult him into a role where he'd be the one taking the lead or at least taking on a more prominent place in the project. Altered Carbon is the kind of story, as it would appear, could stunt a career or possibly elevate it even further depending on how the fans react and how the critics view the show.
Thus far the show has been a hit with a lot of fans and it would sound as though a lot of people are willing to give the second season the same chance as the first since the idea of a cortical stack means that the actors could be interchangeable and thus switch off every season. That's kind of disturbing to think about the technology that would allow this really since when one thinks about it they might come to understand that everything a person is becomes housed in the cortical stack, which can be transferred between bodies like a stack of data chips. Such an idea is one that hopefully no one would ever attempt in real life since not only would it be incredibly dangerous but it would also be highly controversial since when you consider the nature of the stack it's easy to think that the shock of waking up in a new body could wreck a person and possibly contaminate the data in some fundamental way or even destroy a person's mind from the inside out. It's a lot of worry over a fictional idea obviously, but it's still something that a lot of folks would no doubt discuss simply because it's been shown in a Netflix series and arguments about fictional ideas and characters are usually kind of interesting to many people. Clint Worthington from Consequence of Sound has more to add to this subject.
The nature of this show is one that is absolutely creepy but also invigorating in a big way since it deals with subjects that transcend humanity in a very profound way and make it possible to believe in a life that can span for what appears to be a longer and somehow more perilous length as the cortical stack is another step towards immortality in a way. In one way or another this season looks as though it's going to be a game-changing event that will put Kovacs against an enemy that is too numerous and too well-organized to beat on his own, and could very well bring him face to face with himself for an epic throwdown to the finish. Right now the trailer looks absolutely amazing while the story itself is definitely every bit as dark and just as enticing. There's no doubt we'll be talking more about this show in the near future.