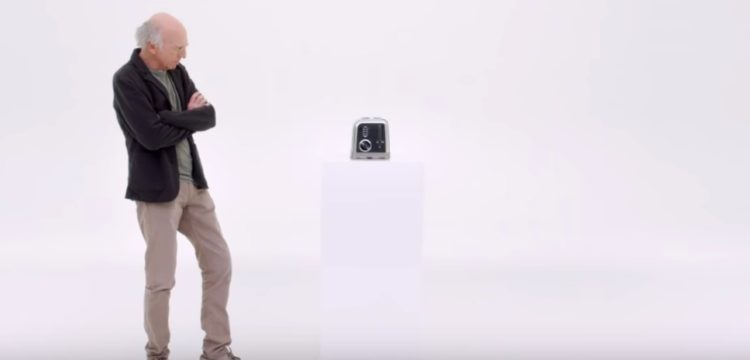 There's a lot that can be said about, for, and against Curb Your Enthusiasm, but one thing that you can say is that it certainly doesn't afford itself to the binge-watchers all that much since the period of time between the 8th and 9th seasons was, according to Dan Snierson of Entertainment Weekly, about 6 years. The span of time between season 9 and 10 will only be 2 since the next season will be coming out in January of 2020 it sounds like. That's right, one of your favorite shows that you probably got tired of waiting for more than once is coming back and as you can imagine, the wait time is worse than you might experience at the DMV, and just as annoying really. At least with Curb Your Enthusiasm however you get to at least laugh at the end of the wait instead of being forced to fork over money you can't afford for something you absolutely need. That was supposed to make sense but it might have come off a little flat, oh well.
Season 10 actually started production in 2018 so one can at least get an idea of just how frustrating it's been for fans of the show to think that it might happen, or it might not. Whether Larry David was truly invested, it's hard to think he wasn't since production started a while back, or not is something that one should think is an easy answer, but often as is with the case with this character, nothing is that easy. The good part is that the show is coming back, the downside is that you have to wait just a little bit longer, kind of like Larry David with his toast. This feels like an insane marketing ploy for a show but obviously it works since a lot of people are still willing to come back to it. This speaks to something that you might not see in a lot of shows or it tells you that no matter what people say they're still going to go right back to the well when they think there's a drop left or rain a-comin'. One of the big issues with this is that the waiting game isn't for everyone and people are bound to get a little fed up after a while when it comes to being made to wait, and wait, and wait for the show that they want. But again, as it's been proven countless times people WILL come back, if only because they can't seem to find something that fits that specific hole in their psyche where a favored show or movie once resided. Sounds kind of pathetic doesn't it?
That's the average viewer though, looking out at the world every now and then as they alternate between the TV or movie screen and the real world that rests just at their fingertips. It sounds like one of the many discussions that Larry David or the cast of Seinfeld might actually enjoy since it deals with something that offers up prime targets for sarcasm and the neurotic and sometimes troubling behavior that both shows deal in so readily. In a big way this show is a good example of what it means to be idolized to the point that people are going to simply shrug their shoulders and  go 'meh' when it comes to whether or not the show actually comes back. Just to remind you why people are excited, Garin Pirnia of Mental Floss has a few facts you might want to peruse.
That kind of attitude is intriguing but at the same time very frustrating since it seems to be one of the most pervasive attitudes to ever come out of the 90s or the 2000s and it's remained up until now, and might even continue onward simply because it's easy and it doesn't require that much emotional investment or even effort on the part of the viewer, kind of like the show. The fact that it's coming back at this point is enough for a few people to get excited, but if you're into the kind of humor the show brings then you might actually be smiling while thinking that it could be a good start to the year considering that a few different shows are kicking off in January and a whole new crop of movies are coming out as well. 2020 might not be the 'roaring 20s' but the decade certainly seems to be getting a boost at this time thanks to the many different projects that will be making their way to one screen or another.
Does anyone happen to think that this coming decade will be when America finally gets its act together and sees just what the teens have been like? From an entertainment standpoint that's the hope at least, while the rest of it might keep headed in the same direction until the 30s when it's almost too late to change. Let's hope not.