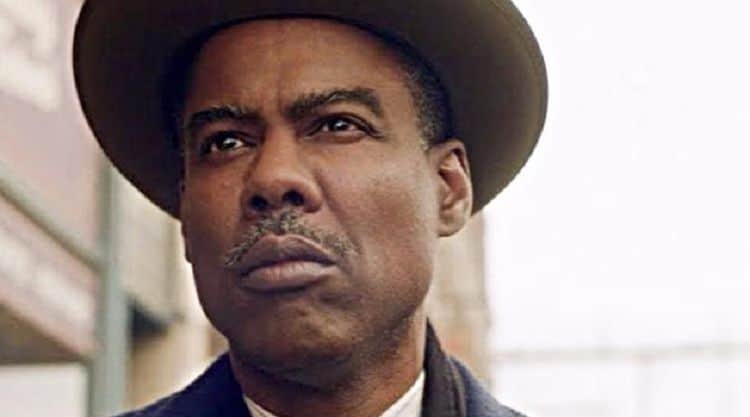 Season 4 of Fargo is going to be continuing the idea that Fargo is basically the entire Midwest and that violence is the one thing that a lot of people can agree is what gets things done. One big up for this coming season is seeing Chris Rock and several other familiar faces making their way to the show since it already looks as though the dark comedy is going to be present but somewhat muted if only because of the overall content. In other words, it looks like an interesting season to come but laughing at all of it might be the same as laughing at the movie Hoodlum, it'll come solely because it's just ridiculous enough to be good but also will be the kind of oddball season that will keep people wondering 'what did I just watch?'. Don't misunderstand, the coming season looks interesting enough to sit through and hope that it will be something pleasing for many fans to watch. The feel of the Midwest-based battle between the black criminals and the Italians is one that has a lot of racial tension sitting just on the surface and likely a lot more to be revealed throughout the season to come. Sam Ashurst of Digital Spy has more to say on the matter.
Chris Rock has participated in projects that gave him a chance to show a more dramatic side to his character in the past, but role appear to be pushing him even deeper into the role that deals with far less humor and much more drama. It's also evident that as he's getting older he's not getting any less popular though he's not as up front and in your face as he used to be. Remember those day when you might see Chris Rock everywhere and could have possibly thought that he was a little obnoxious at times? Now he's becoming more like a mature and very respected individual that no longer has to rely on the gimmicks and insane humor that he practiced for so many years. He's still fully capable of it as has been seen in recent years, but watching him in the trailer for Fargo season 4 indicates once again that he's fully capable of switching gears and becoming someone that doesn't rely on the overall humorous act that helped to make him so famous in the past and has basically become a big part of his legacy that will be likely to stick around for a while.
As for the show, Tom Reimann of Collider has plenty to say when it comes to tying in this coming season with the others since despite the idea that every season is standing alone there are connections here and there that make it evident that everything is happening in the same universe at least and that we're not being given different stories from alternate timelines. Thus far Fargo is keeping to the same script with different stories as it progresses in an effort to show different characters and aspects of life within a given region of the United States. People have been enjoying the show immensely thus far so it's fair to say that no one has been overly confused and the story lines have been well written and will continue to be so since the fourth season looks as though it will build upon racial tensions that were being felt in the 1950s and an unsteady truce that exists between criminal factions as they attempt to gain dominance in the region. Chris Rock's group will be coming from the south to escape the Jim Crow laws while the Italians will be making their way westward from the east in order to expand their reach, and it's fair to say that when both groups collide it's going to become a little problematic since as history would tell us the Italian mob has never been much for sharing influence or power unless it benefits them and has been willing to do just about anything to protect what they feel is their territory and their interests.
The tensions between the two groups don't look as though they're going to blow sky-high so much as spark and spit throughout the season thus far but since we haven't been given everything it's fair to say that things could pop off in a big way and the show could get very hairy very quickly as tensions boil over and the gang violence begins to escalate. Or it could be that we'll be introduced to two groups that are continually sniping at each other as they vie for control but never enter into a full-out war for reasons that may or may not be revealed quickly in the coming season. In any case it already looks interesting enough to watch and could be a highlight of the show once it releases. If nothing else, watching Chris Rock as a mobster type will be intriguing.