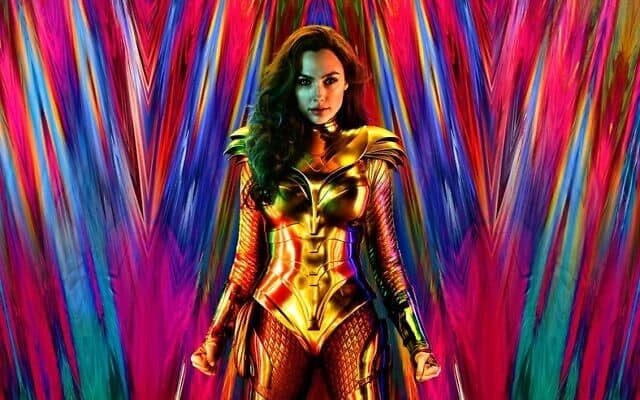 There are a lot of things to notice in the new Wonder Woman 1984 trailer and to be fair there are some that might be best left with the 80s, in the past. From a visual standpoint it all looks appealing since Wonder Woman riding the lightning with her lasso and fitting into a new outfit that looks to be impressive and possibly something that people forgot about or haven't seen in a long time. But was there anyone else hoping for at least a shot of Cheetah, the big bad that she's supposed to be fighting against in this movie? Just in case you didn't know enough about the villain Matt Morrison of ScreenRant can give you the lowdown. There's definitely bound to be more than one villain as the appearance of Pedro Pascal would indicate, but at this time some people are enchanted and others are likely saying 'huh boy' since DC has been going for the gusto for a while and it's definitely caught up to Wonder Woman since the 80s are no doubt going to continue to be a decade that we talk about for some time to come, for one reason or another. Seriously though, weren't there a lot of people that were glad for this decade to be over?
Steve Trevor is back obviously, as inexplicable as that should be since he should either be an old, old man or dead considering that the last time we saw him the guy was involved in a midair explosion in the first movie, which was set decades earlier. Julia Alexander of The Verge has more on this. As as a standalone movie this should be okay but it will likely still cause a lot of people to question just where Superman is at this point in his life, and Aquaman, and possibly several other heroes and villains since if you look at it, Wonder Woman predates a lot of them considering that she's seen quite a bit of time pass without hardly aging at all. But given that we're not likely to see this being focused on it will instead be interesting to see just how Steve adjusts to the 80s and how Diana has kept her secret for all this time. Obviously her skills haven't deteriorated and she's finding new ways to use her tiara and her lasso since at this point both have become weapons. It is interesting to note that we don't see her using a blade that much in the trailer and that she relies heavily on her bracers, speed, and strength more than anything, other than her lasso. That makes me wonder if the director is eschewing the blade or will use it sparingly since an enemy like Cheetah doesn't seem likely to spare the use of her natural weapons that are said to be quite deadly.
Graeme McMillan of The Hollywood Reporter is one of the many that believe that Pedro Pascal will be playing Maxwell Lord, a business tycoon that was eventually killed by Diana. So far Pascal's identity in the movie is still under wraps apparently but at least we know that Kristen Wiig will be playing Cheetah, aka Barbara Minerva, or the other way around perhaps. That alone is going to make a lot of people pay attention after realizing that this Wonder Woman will be covering a time period that a lot of people still remember. The fact that it will keep Wonder Woman as a standalone movie though will likely allow the movie to maintain its popularity even if it seems as though the effects are reaching just a bit and the story line is still kind of vague. Of course if they gave out too many details some folks might think that it's not worth the effort. Thus far it looks as though this current Wonder Woman will be yet another step back in time that people might enjoy since the 80s seem to be bigger now then they were a few decades ago, funny as that seems, and people are asking for more and more as studios continue to revisit this time period again and again.
Thankfully in the realm of comic book movies it's easy to just sit back and not think as much and just let things happen, since otherwise, and this will happen you can be sure, people will go online and say what they did and didn't like and mention of the effects and the story line will come up without fail. It's a lot more fun to just watch the movie, be amazed or not, but be entertained all the same, than to sit back and wait to see just how it can be criticized and possibly torn apart frame by frame, but there are plenty that will do it just because they can. Personally I'll probably wait for this one to come out on iTunes and rent it, but I am certain that many people will want the experience of seeing it on the big screen.