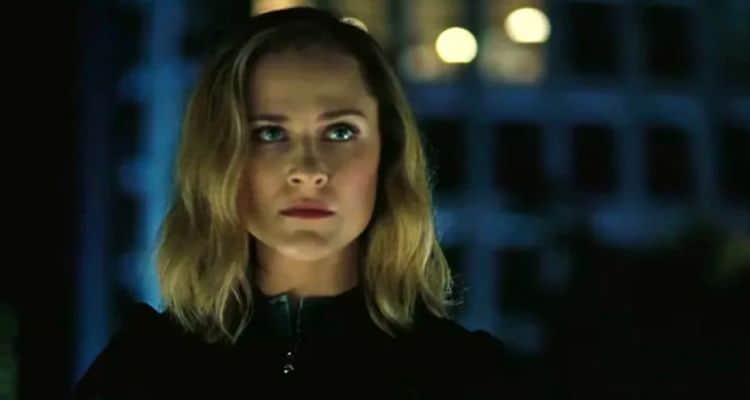 Who else just got a chill from watching that trailer? Those of us that have been waiting on a third season of Westworld are no doubt going to be glad we did since the culmination at this point looks like it's going to be nothing short of epic. Even better is the fact that it's almost here and as anyone can possibly bet the story is going to get even crazier since it has officially moved out of the park and into the real world where the gods are no longer in full control. Dolores and Maeve are headed for a standoff while new faces are bound to show up and become a part of the building conflict that's going to take place as the fantasy world meets with the real world in an epic struggle that's going to hopefully end up becoming a fracas that won't have any definitive end considering that to do so would mean that one side would have to lose in a big way. Most fans have known something like this was coming for a long time since the beginning of the show has been all about leading up to something that might one day rock the worlds of all those involved, no matter if they're host or human. Now that we hear 'this is the end of the game' from Dolores herself one can't help but think that by the end of the third season we're going to be sitting shocked and amazed at what just happened, hopefully.
It's very true that the past two seasons of Westworld have had a few moments that have been less than impressive if only because of the increased amount of exposition that was forced into both seasons in order to better explain and break down the experiences of the hosts and why things were suddenly winding down in a way that didn't make a lot of sense. But the program wasn't perfect obviously and despite the continued efforts of the engineers and the hosts when it came to fixing and possibly understanding the glitches in the system things have gone way out of control and it couldn't be more perfect. Sandra Gonzalez of CNN reminds us that it's been a good two years since we really managed to get our Westworld fix and at this point a lot of people are hoping like hell that the next couple of weeks will go swiftly so that we can finally get back into the story and understand just how the next piece of the puzzle is going to fit. The fact that there's now a new player that is, as you might have guessed, connected to the story in a way that we don't fully understand yet but have been introduced to all the same is kind of exciting since it means that this particular rabbit hole hasn't been given a definitive terminus just yet.
Right now as Adam Chitwood of Collider alludes to it's all about the connections that the people in the trailer have to those that we've already seen and heard from in the past two seasons, and it would appear that their roles in this entire mess are going to make the whole thing come to a head as the Man in Black has come back and he's not quite done yet apparently, though it does feel as though he's going to do a turn and perhaps make amends for all the trouble he's caused, or he's going to find a way to end it all and just be the regular old pain in the backside that he's been. But the fact that Maeve is on the warpath and Dolores has gone from being the innocent woman trying to figure out her place in a world where the life she knows continues to unravel to the killer that is ready to take down anyone in her path is nothing short of awe-inspiring since when we first met this woman she was the damsel in distress type and couldn't raise a gun to save her life. After two seasons of development however she's become the badass that some people might have hoped Teddy would be, even though he ended up being the good guy with a conscience that couldn't follow Dolores as she continued to blaze her trail throughout the story. Maeve is kind of a surprise since she too had less than an aggressive demeanor when she first started out, but as the story has gone along she's found a fire within her that has yet to dampen and has only grown stronger with each new revelation.
It's safe to say that this next season is going to be nothing short of amazing just looking at the trailer, but the hope is that the long-winded explanations will be kept to a minimum this time as the action needs to start kicking off in a big way.