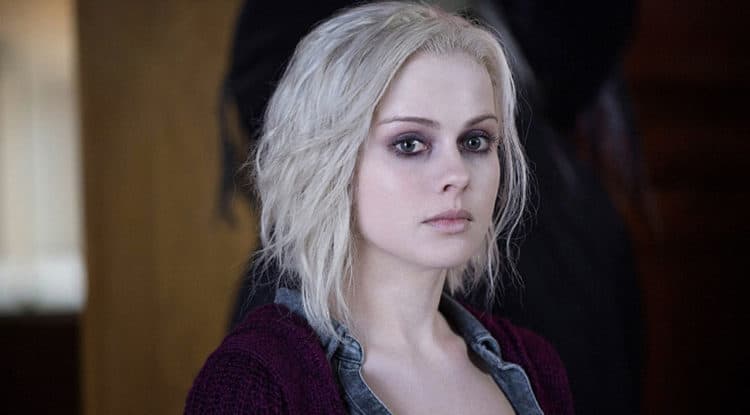 We've loved iZombie since the first episode. Liv Moore and her friends have become a staple in our TV watching schedule over the last several years. We binge it again on Netflix after each season ends, and again before the new season. The exploits of zombies who are (conditionally) sentient and often hilarious make a nice juxtaposition with the more severe zombie dramas. What happens when it ends? Well, we'll still be able to watch it on Netflix for a while, but it just won't be the same as the excitement and anticipation of new episodes. The only real question is, what will we miss most. SPOILER ALERT!!!
Everything
There's nothing about this show that we would give up if we didn't have to. The writer's plotlines, the scenic Seattle backdrop, the comedy, blood, intense serial killers and lots of great music make the whole show a jolly good time from end to end. However, theoretical-gun-to-our-head style, we'll share what we are going to miss most. Though it's a tough choice, some of the characters in this show are simply incomparable. While iZombie is cast exceptionally well all around, we have a few well-deserved favorites.
Liv
It goes almost without saying that we'll miss the protagonist. Watching Liv struggle all this time with her humanity. When the series began, she was adorable but dull. Her day-to-day life was mostly without drama, and while there's room for another rom-com on primetime, the series wouldn't have been anything like the show we love without the gore and tribulations of zombie life. Liv's initial confusion was well represented as she struggled with what her changed existence and untimely death meant for her as a live, but non-living person. Her delight at cooking gourmet brain and pepper delicacies was always a special moment in the show. Not knowing who she would turn into was half the fun, and watching her take on other personalities so different from her core being was delightful. Whatever benefits and troubles came from the minds of her murder-victims-as-food was always worth it, and showed her incredible adaptability and heart. Rose McIver was the perfect choice for this unexpectedly complex character.
The search for a cure was a fascinating process, and we loved Ravi for being there with her a hundred percent despite her selfish attitude and frequent thoughtlessness. Though her treatment of Ravi was never what it should have been for the incredible doctor who was working to save her un-life, it brought depth and lots of great moments to the show. We'll never forget the initial triumph and the loss of the first and only batch of the cure. When Liv finally had the chance to recapture her humanity and gave it up to give Clive his chance at a happy marriage and a family we cried. It was beautiful.
Ravi (& Peyton)
The dynamic on and off relationship between Ravi and Liv's best friend Peyton the savvy and sensible lawyer, gave us a great romance to root for that wasn't just the interaction between the lead and her ex-fiance. Liv's initial discouragement of his pursuit was callous and rude, but his response was perfect. No tall, funny doctor should have to worry about a date being out of his league. He knew it, and he let Liv know that whatever she might think of his nerdy tendencies and weird job, he knew his own worth. We cheered him on for that comeuppance, which Liv fully deserved. When they broke up, we were incredibly disappointed, but bringing them back together was brilliant and allowed fans to cheer them on again. The revelation that Ravi is 'an animal' in bed made us laugh out loud.
Blaine "DeBeers" McDonough
If you've seen the show, then you know exactly what we mean when we say we'll probably miss Blaine the most. Sure he's a pathological liar, drug dealer, manipulative jerk and a serial killer who intentionally made zombies just to profit off of selling them brains, but he's also one of our all-time favorite villains. We first met him all the way back at the boat party in the very first episode. Albeit inadvertently, he killed Liv and (more intentionally as the seasons went on) he was single-handedly responsible for creating a large part of the zombie problem. Maybe not as guilty as Filmore-Graves, but he's still a terrible person.
The actor David Anders, who plays Bline did a spectacular job of portraying an unrepentant sociopath. He treats 'friends,' clients, employees, and victims about the same with zero regards for their feelings or needs. Yet somehow he manages to do so with such panache that we find ourselves oddly rooting for him. It's not that we want him to 'win,' or even turn over a new leaf. Mostly we want to see him get more screen time so we can enjoy watching him.
Don E.
With none of the charisma of his sometimes business partner, sometimes rival and frequent abuser Blaine, Don E. manages to pull off being just pitiful and pathetic enough for us to almost feel bad for him until he opens his anxiety-ridden mouth. We've always enjoyed watching him twitch, perhaps because we sympathize with him more for our love of loathing Blaine. Bryce Hodgson, who played both Don E. and briefly his twin brother Scott E. is always a delight to watch.
Final Thoughts
Not every show can combine humor and horror well. It's been tried before and takes a special touch to pull it off. From the writers to the casting director, lots of people who never saw screentime deserve more accolades than we could give in an average length article. Fans like us are going to miss this show more than we ever expected. For those who haven't seen it yet, we warned you about the spoilers, but also, there's just so much more to love about iZombie. If you need to catch up, then you're in luck because you still have plenty of time to binge the whole series before the final episode airs August 19th. What are you going to miss most? Leave us a comment and let us know.