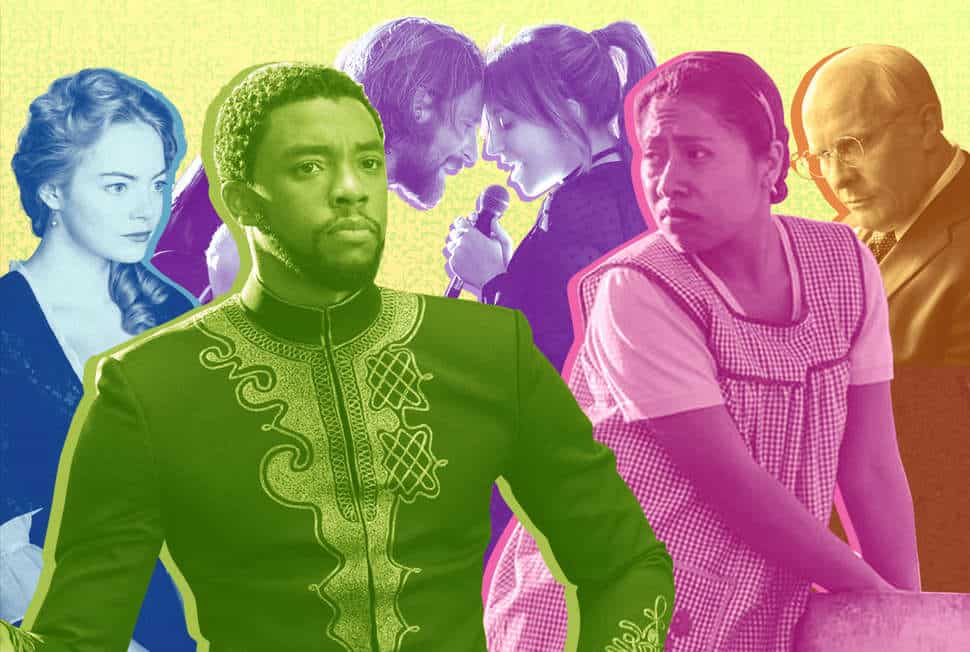 This is it, Folks: The Oscars – showtime for the film industry's "year-end" main event.  It's the opportunity for filmmakers the world over to sit back and celebrate the very best movies to come out in the preceding year (and also Bohemian Rhapsody for some reason) and the opportunity for you to show up your coworkers and family members with your Oscar-guessing knowhow.  And now that every Oscar is guaranteed to get the loving consideration it deserves as part of the live telecast, you don't have to worry about missing out at the Best Cinematography Oscar just because you went to the bathroom during one of the commercial breaks.
But what movie will actually win Best Picture?  That is, after all, the film industry's highest honor.  It's what everybody's going to be talking about around the water cooler come Monday morning.  It's why everybody outside of the most diehard Oscar Watcher tunes in for year after year.  What movie is really the best of the year?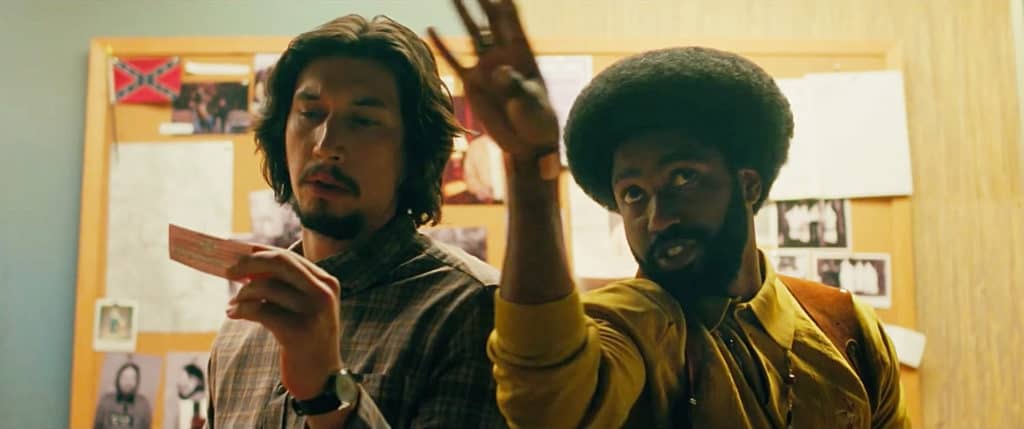 Well, as ever, that's a rather difficult thing to nail down.  The Oscars offer only a shapshot of an industry in transition, from the vantage point of purely how it sees itself.  You have the newer, younger voters that have been brought in by the Academy as a conscious attempt to change-up the stale, monochromatic scene behind the camera at odds with the more traditionally Oscar-oriented old-guard: older, whiter, "manlier" filmmakers who aren't so concerned about acknowledging the contributions of women and people of color as much as they are in comfortably sitting back and awarding Driving Miss Daisy (that is, Green Book) its second, equally undeserved Best Picture win opposite a Spike Lee joint.
Right off the bat, the savvy Oscar Watcher will steer clear of Bohemian Rhapsody and Vice from their Best Picture predictions.  It's not that either is necessarily bad, but neither really has a strong voting bloc that will carry it to the head of the pack.  And both films are, in their own way, shocking inclusions even among the nominees.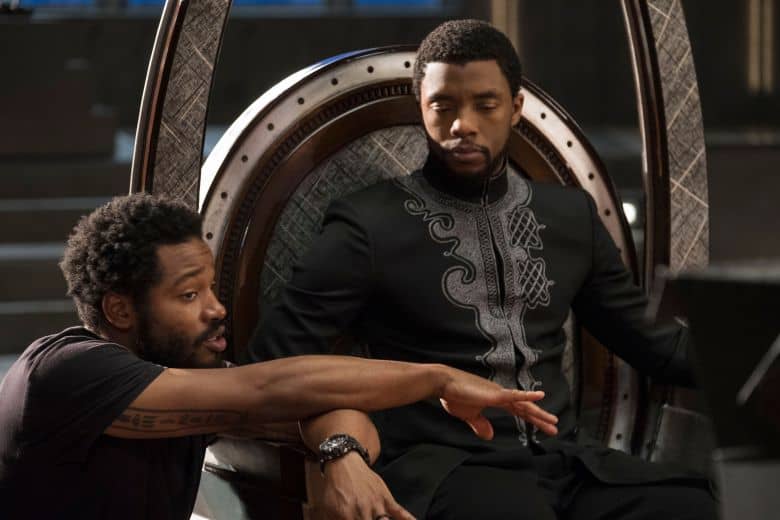 Although I could certainly be proven wrong here, I feel that The Favourite, Green Book and A Star Is Born are similarly unlikely to win the Oscar's top prize.  Green Book is too mired in deeply upsetting controversies to win here, even if it's core demographic (aging Baby Boomers) is just as ecstatic for it as ever; it's only real chances of winning this weekend will be for Mahershala Ali, who has been justifiably spared from the movie's other controversies.  Although costume dramas are always an Oscar favorite, Yorgos Lanthimos' bizarre twist on the traditional formula may simply be too much for old-school voters who would be much more comfortable with casting their ballots for Bohemian Rhapsody and Green Book instead of the movie where Queen Anne is front and center in a lesbian love triangle.  And finally, A Star Is Born is simply shaping up to be this year's La La Land (2016): a wonderful movie that peaked far too early in the awards season to make it all the way as a Best Picture contender.
Of the three remaining movies – Black Panther, BlacKkKlansman and Roma – there are interesting arguments to be made both for and against them.  BlacKkKlansman is probably the least likely of these three to win, since it is far too difficult and incendiary for most voters (many of whom are the same sorts of people that refused to even nominate Lee's earlier Do the Right Thing for Best Picture in 1989).  There's a lot of love for this movie, and Lee has never won a competitive Oscar, but even voters cognizant of that are likelier to award the storied filmmaker in the more-open Best Adapted Screenplay category.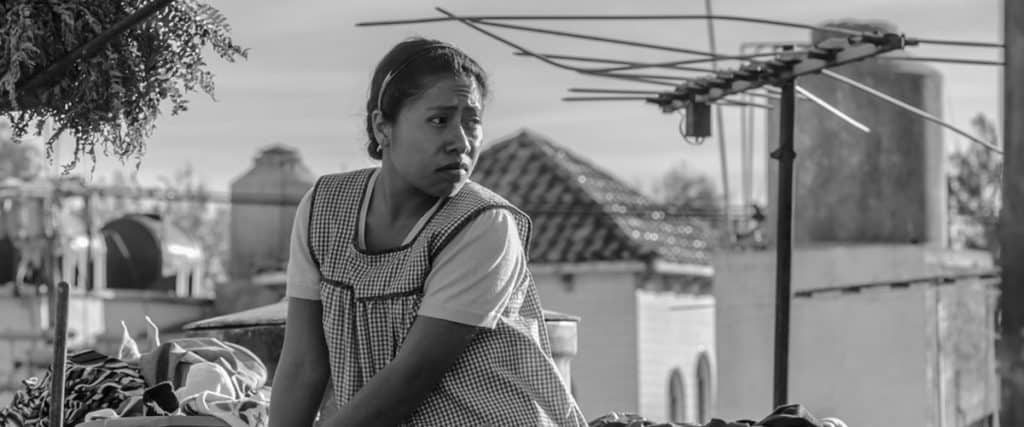 If you had asked me in December whether Black Panther was going to be a serious frontrunner for Best Picture, I would have called you crazy.  It's not that the movie isn't worthy of the honor (on the contrary, it absolutely is), it's just that the nomination was the award as far the this movie was concerned.  It had knocks against it for its genre (big budget superhero blockbuster), its studio (money-grubbing Disney) and all of the negative industry perceptions that come with them.  But the love of this movie is strong in Hollywood, evidenced by every Best Picture award it has been nominated for and every other industry award it has won.  The way that the Oscars' preferential ballot works, it's more about getting consensus votes as people's #2 and #3 favorite rather than being the passionate #1.  If its support is bubbling just underneath the surface of voter's pet nominee this year, it very well could walk away with the whole thing.
Finally, we come to Roma.  Like Black Panther, it has some massive negative perceptions within the industry that it needs to overcome in order to win Best Picture.  It's a foreign language film, which has never won Best Picture before (although nominee after nominee keeps getting closer and closer seemingly every year).  It's a black-and-white film, which is generally a turn-off for more modern audience members (voters included).  It was produced by industry outsider Netflix, which many in Hollywood would prefer to see from being validated by a Best Picture win here.  And finally, the film is overwhelmingly cast with non-professional actors, a move that has never sat well with the Academy (whose largest voting bloc is made up of members of the Screen Actor's Guild).  And yet, despite all that, it is the passionate #1 pick that most voters seem to be rallying behind, especially in these last few weeks.  If it can keep from syphoning too much of its support to something like Black Panther, it might just come out on top.
When all is said and done, I have to cast my lot in with Roma.  It plays well to the more international voters that the Academy has inducted in recent years and would continue to the positive trend towards awarding a foreign language nominee that has been lurking on the award's surface in recent years.  Besides, Alfonso Cuaron is a Hollywood insider (and previous Oscar winner) who certainly has garnered enough respect in the industry to overcome the stigmas attached to his nostalgic masterpiece.