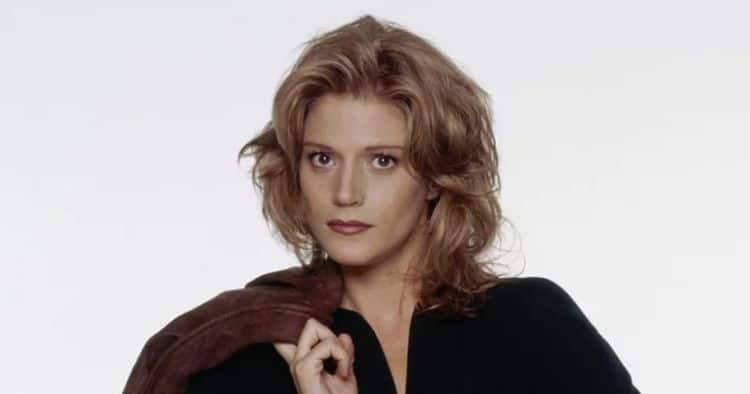 It's kind of amazing how a person can go from being well-known on a sitcom to nearly unknown throughout the rest of their career, but it does happen, unfortunately. To say that such people have no talent would be unfair, since Farrah Forke was a great addition to Wings, but didn't exactly thrive elsewhere. Giving her some credit is pretty easy since she did continue to take her career forward until around 2005 when she stepped away from the business for good apparently. She did manage to take on a few voice roles over the years so it's fair to say that she continued to contribute to the business in some way, but after a while, she might have figured that it was best to walk away, or she might have found a new interest in life that she wanted to pursue. One rumor has to do with an incident in 1993 when she was part of a class-action lawsuit when her breast implants leaked. Apparently NBC owned the company that made the implants and didn't appreciate her being a part of the lawsuit and gave her an ultimatum.
That would have explained her removal from Wings, but again, a lot of it does feel like rumor since people talking ill of networks when a star leaves a show is actually kind of common, then and now. If there's any truth to that it could explain why she left a show that was a good fit for several people. But moving on from there it could have been a constant bee in her bonnet when it came to dealing with anyone in show business since unfortunately, moments such as this can stick with a person even if they attempt to go with the flow in order to facilitate a better working environment. All it takes is one wrong word in the ear of those that a person works with and a reputation can become tainted. Again, it's not certain if this is what happened or if she simply grew disillusioned with the business, but something obviously happened to make leaving the business feel like a better option than sticking around.
The fact that she did attempt to keep her career going is admirable since quite a few people would do the same after one or more setbacks. But looking at her list of credits it does appear that she didn't find a whole lot of luck in a number of shows for that long. There were a few moments in her career that could have and likely were uplifting enough to make her think that sticking with it would be the best idea. But the sad part here is that once a person sees past the glamour of Hollywood, especially in person, it does feel as though the stripping of illusions becomes a big turn-off for a lot of people. One has to wonder how many in Hollywood are soldiering through their career at this time and looking forward to the paychecks instead of the fame, but that's probably something that's better being left unsaid more often than not. The business is just that, a business, and sometimes it tends to run people into the ground or run them out with little to no real effort.
What's truly sad about this is that some of the more talented and amusing individuals tend to be run out in this manner for a number of reasons that range from the personal to those that simply make sense from a business stance. There's far more to the business than the cold and unfeeling idea that ends with a signature and an agreement to do so much work for so much money, but that part tends to get lost sometimes, or so it would appear. Farrah and many other actors throughout the history of show business have stepped in and done what they do best and have seen success, but have also been subjected to the harsh truths that business won't spare anyone if they choose to stand their ground, whether it's for the right cause or not. Much like any business, show business rolls on.
There hasn't really been any new information on Farrah for a while it would appear, as she might have allowed herself to fall off the map for a while out of necessity or could have simply decided that she's happy doing whatever she's doing at the moment and doesn't need the publicity any longer. Whatever the case it's a hope that she's found her niche in life and every now and then looks back on her career with a smile, perhaps thinking that she did have a good time while she was still there. She did have a decent career for a while and it's fair to say that fans have missed her.