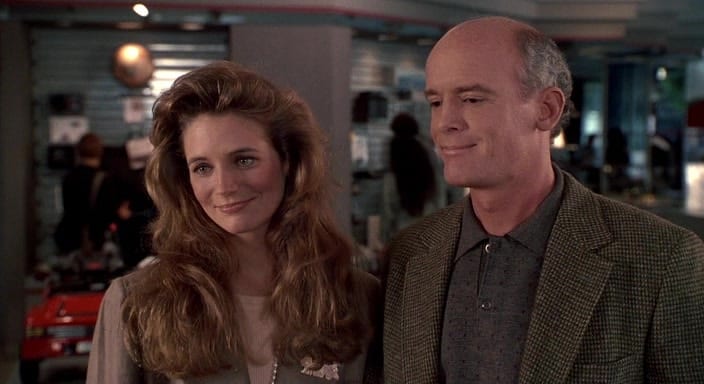 It's kind of a wonder just what might happen if anyone brought Harley Jane Kozak's name into a conversation during any discussion about one movie or another, especially from the 80s or 90s. That's about when she was in her prime and was still someone that might be noticed by a great number of people, and if you think back to certain movies such as Side Out, When Harry Met Sally, The House on Sorority Row, and a few others you might get an idea of where you've seen her before and what she's done. The buzz is that she's still around and is still working, and she has been working in the movies up until around 2018, which is where her resume ends at the moment unless it needs to be updated. But if you want to know what happened to her, the answer is not much since she's still around and she's still working, but likely as not it would be a chore to find out just which movies she's been a big part of since it would require a simple search followed by the idea that one would want to figure out just where she went.
This is the case with some actors however as they go on to try and achieve greatness only to hit a plateau at some point and stay there for a considerable amount of time before retiring or finding a way out of the rut that is created when they continue to move forward at a slow but steady pace. For some people it works just fine since as small amount of fame works just fine for them, but for others it seems like a death knell to their career. For Harley it almost seems like a slow but inevitable slip into obscurity as aside from writing a few books she hasn't done much that has seen a great deal of notice throughout the years. She still has an impressive net worth of around $5 million dollars so you can't say that she's anything but successful since she has kept on with her career and made something of herself that's kept her comfortable and in a life that is well beyond what many would consider as comfortable. But apart from that she's been pretty quiet on the scene when it comes to acting as she does appear to have been more of a low-key character in many movies and has kind of maintained that persona for a while now. Seriously, if anyone mentioned Harley at this point it's likely that more than a few people would look at them funny and ask if she was a new face on the scene. Those that watched her in decades past might actually get a good laugh out of that since she's been around before a lot of those that are famous now were born.
That's the way of Hollywood though, those that were famous back in the day are finding that in this day and age that they either need to keep running and upping their reputation among the younger crowd or have to sit back and just depend on their own legend to carry them in order to rise above. David Bloom from IndieWire has more to say on this. Those that never were legendary or had yet to secure their reputation as a legend are typically those that you see fading into the background more often. Some people were the proverbial flashes in the pan while others were those that thought the ride would never end so long as they kept doing their thing. They didn't think that their best would eventually become not good enough since the industry continues to change with each passing year. Harley doesn't strike me as one of those types really, but she's definitely not someone that's managed to get by on whatever reputation she created when she was younger. Instead she seems like one of those that has had to work quite hard for the reputation she does have now and has turned her life into what she wanted through a great deal of hustle and grit that turned into something that's stable and capable of sustaining her for some time to come.
It's worth it to take a look at her resume and see what she's done if only to remember what she's capable of and what she's been through in order to get to where she is today. Harley had to star in a few stinkers and unknowns throughout her time but she's also been part of a few great movies as well and has shown that she has the pluck and desire to do better and attain more than some might have thought she was worth. As of now she's still doing her thing as an author and an actress, and many could argue that this is where she needs to be since she's good at it.