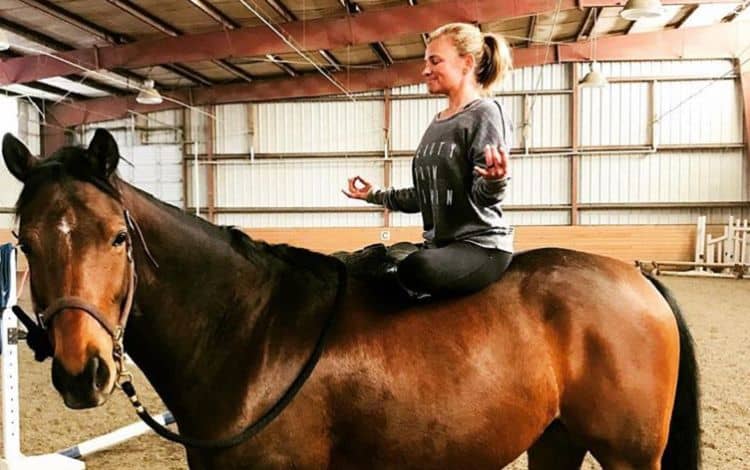 Ivyann Schwan is an American actress who is best known for her appearances as a child actor in the movies "Problem Child 2" and "Parenthood." She played the part of Patty in the latter movie with Steve Martin. Whatever happened to her after appearing on the popular film? We were interested in learning more about what happened to the adorable little girl since the more than 30 years that have passed since that time. We looked into her career history and personal life and here is what we found.
Her acting career
Ivyann was just 6 years old when she made her screen debut as a child actress. She was cast in the role of Patty in the movie "Parenthood." This film was later turned into a television series and she returned to reprise her role as Patty Merrick in the show that ran from 1990-1991. Patty also appeared in the movie "Problem Child 2" in 1991 playing the part of Trixie Young. As for her acting career, she only has 3 credits in her portfolio. She was only active in the profession from 1989 through 1991 so far as film and television go.
Other appearances
After her recurring role as Patty in the television series "Parenthood," Ivyann appeared in an episode of the "Jenny Jones" series as her self. She also appeared on "Bill Nye, the Science Guy" television series documentary as her self, off and on from 1993 through 1995, in mostly uncredited appearance. Ivyann also did some commercial work when she was a child. She appeared in an advertising commercial for J.C. Pennys that was aired on the television, and she also appeared in a commercial for Kellogs Rice Krispies. Ivyann was also cast in a stage production of "The Sound of Music" and "Miracle on 34th Street.
Her acting career opened up another career opportunity
Ivyann was also a singer. She released her first CD in 1998 titled "Daisies." She took her career in music further even forming a musical group that was called Ivyann Sugar & The Spice. She was the MC of a New Kids on the Block concert, and she even sang the National Anthem for a Seattle Supersonics basketball game which was televised. She entered into agreements to collaborate with producers Chris Stokes and Marques Houston to work on music projects for Platinum Status and the RB boy band IMx in December of 2000. This was two decades ago.
Where is Ivyann Schwan now?
Ivyann Schwan is now 36 years old. She was born in Seattle, Washington on November 13, 1983. Her acting career was cut short because of personal choices made by her mother. Schwan's mom Donna who was also the manager for her acting career was religious and held certain beliefs about which genres are appropriate and which are not. When producers offered Ivyann the part of Claudia in the movie "Interview with the Vampire" she turned down the offer because it went against her beliefs of what was appropriate for her young daughter to be involved in. Kirsten Dunst was cast in the part. This limited the kinds of parts that Ivyann would be eligible to play, and although it curtailed her career as an actress, there were still plenty of other options out there for her in the entertainment industry. Ivyann Schwan had performed in Sun Valley, Georgia with the Olympic World Champion Figure Skaters. She is versatile and multi-talented and she remained active in the music industry for a number of years. Schwan worked with the Roadshow Music Corporation with Fred Frank occasionally throughout the year. Ivyann is a wife and mother. She had her first child when in 2012. She makes her home in the Pacific Northwest and she is busy raising her family. In a recent interview, Ivyann shared that one of her most enjoyable hobbies is horseback riding. This is something that she has done since she was a kid and she still goes out for a ride whenever she can.
She's active on social media
Ivyann Schwan has been living a wonderful life these days with the focus on raising her kids and enjoying life to the fullest. She is active on social media and she has an Instagram account. You can keep up with her on the page which is a tremendous resource for fans who want to know what's trending in her life. She's posted some great photos of the things that she's been up to lately along with pictures of her and the kids out camping, her going to concerts, her pets, and much more. She currently has 1,912 followers on the site and in her most recent photos, you can see that aside from growing up into a beautiful woman, she still resembles the cute little girl viewers fell in love with thirty years ago.
Final thoughts
Ivyann Schwan is alive and well and she has turned her focus to raising a family. She is participating in life and fully enjoying her life in the Pacific Northwest riding horses, camping, going to concerts, rock climbing, and other interesting activities. She's no longer involved in the acting profession, but she does have some great stories to pass on to her children. She has had an interesting life and at the age of 36, she has a lot of good years left ahead of her. Ivyann got to try her hand at acting and she's also done a stint as a professional musician but now she has other things that she enjoys doing with her life. She has a beautiful family and her kids are still young, so we're pretty sure that her time will be taken by her family interests for the next several years. She has made no indications that she will return to the world of entertainment in the near future.