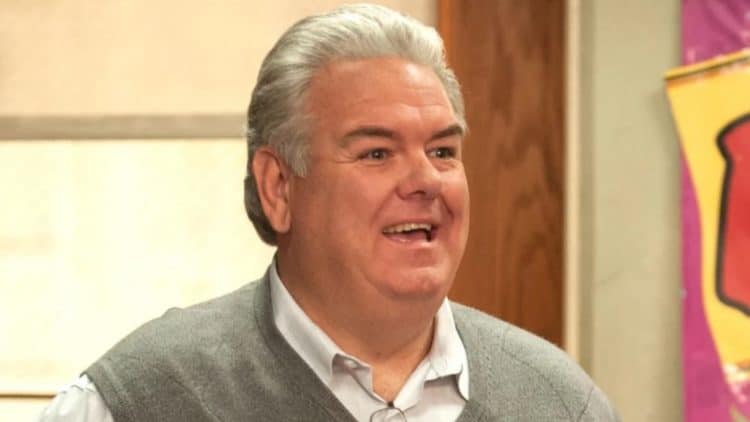 Jim O'Heir has been pretty busy before, during, and since Parks and Recreation, though a lot of people probably remember him fairly well thanks to his role as Jerry Gergich on the show. As a comedian, Jim has likely been through a lot of different scenes that have been somewhat degrading and even kind of humiliating despite being part of the act, but as Jerry, he almost makes a person think of Kevin from The Office, but in a much sadder way. This comes from the fact that Jerry, as a character, is so fully aware of just how pathetic he is but he continues to keep moving forward and doing his own thing in the way he knows how, and keeps failing. Just watching a clip of this character's most embarrassing moments is enough to make you feel guilty about laughing. But you know what? It's still pretty funny so I decided to add it in.
This character is without a doubt one of the more pathetic that Jim has done in his career since it's so easy to laugh at him and yet if you have even a sliver of conscience you can't help but feel bad about it. But apart from the role of Jerry, Jim has gone on to guest star in several shows since then and has been a recurring character on at least one of them. He's also been heavily into the movie scene throughout the years, proving that despite his slightly less than comical look he's still got what it takes to entertain and be a supporting character that can be valuable to one project or another. It does seem as though Jim is the type of working-man character that can be put into a wide variety of movies and shows where he can be featured as many characters that might be seen as goofy or somehow inspirational but hardly ever anything else. Even casting him as an antagonist seems like it would fail spectacularly since he just looks too friendly to ever really be a threat to anyone.
When it comes to actors like Jim though the great part about them is that they do manage bolster the ranks and provide someone that's worth laughing at even if it makes you feel a bit guilty. The point there is that if you can't laugh at them then you can't help but be depressed at the fact that they're kind of a hopeless character and have no other reason to exist other than to be mocked. There are plenty of those people in real life and a lot of us might have met a few. They keep going despite the fact that their lives seem beset on all sides by people that are willing to mock and humiliate them and the fact that they can't help but be the kind of person that exhibit the type of quirks that people target so easily. In essence though this is what makes a worthwhile comedian since a lot of them do manage to base their comedy off of pain, depression, and negative qualities of their lives in an attempt to create something that people will enjoy and get behind. It's not one hundred percent true of every comedian, but comedy is typically based off of tragedy of some sort and as a result the idea is to either laugh at and lessen the blow, or allow the tragedy to unfurl and become increasingly depressed. Comedian's take those tragedies, however great or small, and turn them into bits that become so insanely funny that the blow of it all is lessened to a great degree.
Throughout his career thus far Jim has done quite well for himself and he has even won a daytime Emmy award for his part on The Bold and the Beautiful in 2017. So to say that he's been plugging along and has seen a good amount of success is fair since it's the unvarnished truth. Whether any of his characters can ever be compared to Jerry is kind of hard to say since one would have to have followed his career and really worked out the comparisons for themselves. But looking at this clip above and many others that he's done since the show it would seem accurate to say that Jerry was possibly the most pathetic and somehow one of the best that he's ever done, though of course critics might not see it that way. Of course if the critics ever saw it the same way as the fans then the awards shows would look a lot different and more shows and movies would be getting the awards they deserve while others would be out in the cold.