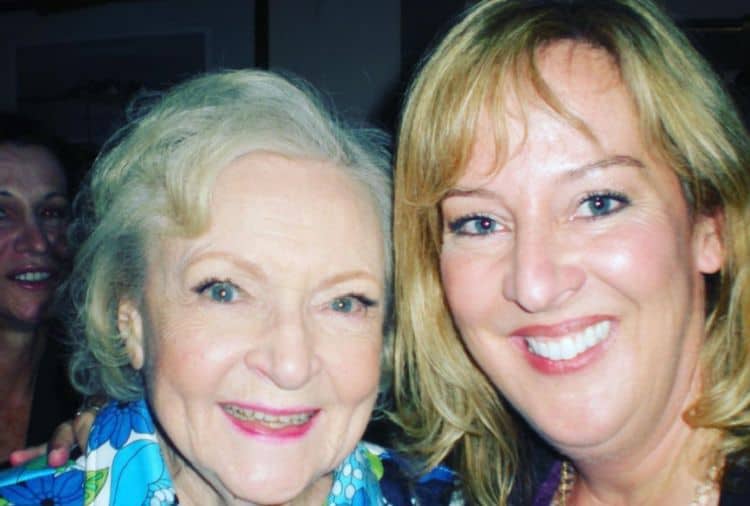 When Melanie Hutsell hit the comedy scene in the early 90s, many people thought she was there to stay. Not only was she funny, but she was incredibly creative and she brought fun and exciting energy to the popular sketch comedy show Saturday Night Live. Surprisingly, however, Melanie only stayed on the show for three seasons. After departing from SNL, Melanie seemed to disappear from the spotlight altogether. Although some of the younger SNL fans may not be familiar with Melanie and her contributions to the show, many longtime viewers have wondered what became of Melanie. If you're one of those people, today is your lucky day. Keep reading to find out what happened to Melanie Hutsell.
Who Is Melanie Hutsell?
Melanie born and raised in a small town in Tennessee called Maryville. Although there isn't a lot of information out there about Melanie's upbringing, we can only assume that she discovered her talent for making people laugh at an early age. Melanie started her career in comedy doing improv in Chicago at the Annoyance Theater. It was there where she was cast as Jan Brady in The Real Live Brady Bunch. 
Melanie would eventually go on to reprise her role as Jan when she joined the cast of Saturday Night Live. During her time on the show, Jan also played a variety of other characters and she appeared in more than 50 episodes.
Why Did Jan Leave Saturday Night Live?
Saturday Night Live has seen lots of cast members come and go over the years, and some departures were definitely more shocking than others. When Melanie left the show, many people were curious as to why. After all, Melanie was young and on the rise, and SNL is one of the greatest TV opportunities a comedian can have. The thought of someone wanting to leave that behind just didn't make sense to a lot of people. However, it looks like the decision wasn't entirely up to Melanie. According to an article in New York Magazine, Melanie was fired from the show although no details were given for the reason.
Not long after leaving the show, Melanie was asked if she had any words of advice for fellow SNL star Janeane Garofalo, Melanie said, "That's a tough one. Any advice I would give, I already tried. Just don't let them take your soul away." That statement makes it pretty clear that Melanie's departure from the serious probably wasn't on the best of terms.
What Has Melanie Been Up To Since Leaving Saturday Night Live?
Losing a job is never an easy thing to deal with, especially when your job is in the public eye. Sometimes, however, life has a way of managing to put all of the pieces together. Even though it seemed like Melanie disappeared from the industry after leaving the show, that wasn't the case at all. Throughout the mid and late 90s, Melanie made a handful of on-screen appearances in movies and TV shows.
In the late 90s, however, she decided that she wanted to take a break from the entertainment industry so that she could focus on raising her kids. Getting let go from SNL might have felt like the end of the world at the time, but it actually proved to be a blessing in disguise for Melanie and her family. After a decade away, Melanie got back in the swing of things in the late 90s, and she has been working on projects ever since. While she has yet to land another opportunity as big as SNL, she has made guest appearances in popular shows like Fresh off the Boat and Suburgatory. 
In addition to her work as an actress, Melanie has also gotten the chance to flex her muscle behind the scenes. According to her IMDB page, Melanie co-wrote and co-produced the 2019 movie Mother's Little Helpers. She doesn't appear to have any projects in the works at the moment, but we likely haven't seen the last of Melanie.
What The Future Holds For Melanie
Things in Melanie's career may not have turned out exactly the way she wanted them to, but she seems to be happy with her journey. Melanie has gotten to experience the pros and cons of the entertainment industry and now she's all the wiser for it. Those who want to keep up with Melanie will be excited to know that she has an Instagram account and she posts fairly regularly. Much of her content features her husband and children although she also posts work-related things.