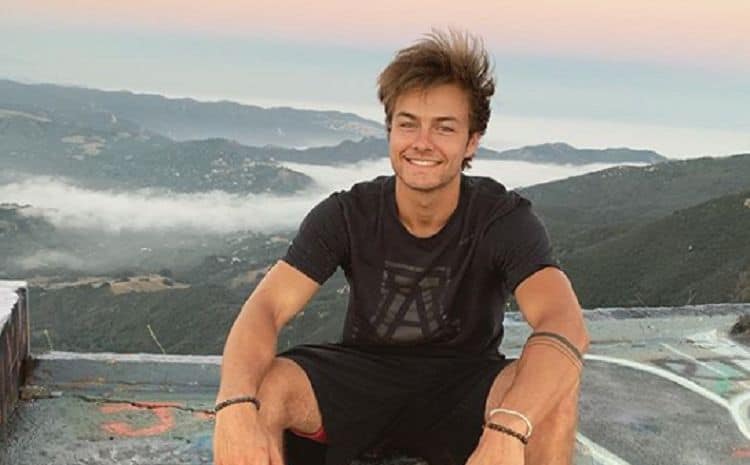 People might have mixed feelings about the show Girl Meets World since some folks loved it enough to support the show for the four seasons it was on the air and others weren't so certain. It didn't spark any real hate thankfully and it did a bit of good for those that starred in it as well. Peyton Meyer is one of those that used his main role as the rather dim-witted boyfriend that was a main character on the show. Starting off his career at the age of 14, it would appear that he's still building to that big moment since while he has been keeping himself busy, it's also fair to say that he hasn't quite hit the level of stardom that would make him a household name. But he's still relatively young so there's plenty of time, and he does have a pretty big fanbase, so he's far from being a lesser-known actor. In fact, he was cast as the antagonist in a remake of She's All That, which was titled, you guessed it, He's All That.
Starring alongside Tanner Buchanan and several other notable actors he had the chance to play the bad guy and he did it fairly well, which could mean that he's versatile enough in his acting that he might have a very bright future ahead of him. It's kind of tough to say that with supreme confidence though since just about anything could happen in the months and years to come and who knows, he could decide to go down a different path. That doesn't feel likely at this point but the young man has a lot of options open to him since he's a rising star that could possibly do whatever he wants with his time. He's been a part of show business long enough at this point to know that things can change quickly and without warning, but after nine years in the business, it does feel as though he has his bearings and will make the decision that's right for him.
The truth is that a lot of young actors have come and gone over the decades and a lot of them have found that acting just wasn't for them as they've gone on to do other things where they found moderate to great success depending on what it is. Others have kind of faded off while doing their own thing and stayed away from the camera for a while until only the most dedicated fans might remember them any longer. What the future holds for Peyton is something that only he's bound to know for now since it would appear that he's still having fun with the business and has no plans of leaving just yet. There might be some folks that scoff when anyone states that the life of an actor is rough, I've been one of them, to be honest, but the truth is that while a lot of actors are earning paychecks that make a lot of people envious, there are a lot of them that put in the work to make certain that they're giving the fans the best performance possible, and in He's All That it's likely that a lot of folks were at least a little surprised at Peyton's role as the resident scumbag after he'd been the lovable type of character for several other appearances.
Actors do put in the work, and they do need to be versatile to make whatever character they're portraying come off as real enough so that the audience will buy into it. There are actors that tend to phone in their roles and unfortunately for them, a lot of audience members can see this. Fans don't tend to appreciate when actors give a half-assed performance, especially when they're popular and good enough to do the best they can. The thing is, actors are human and they do make mistakes and have off days as well, but their off days are far more noticeable at times. Thus far Peyton has managed to give his fans the best he has more often than not and has left it up to the perceptions of the audience when it comes to being entertained or disappointed.
At this time he's still working and appears to still be loving what he does, which is great for the fans since they'll likely keep enjoying his work for as long as he's able to stick around. As one of the younger stars in the business at this time he has a lot of years ahead of him and a lot of opportunities to keep entertaining his fans, so it's not hard to think that Peyton will keep doing what he's doing and getting better and more refined with each new role he takes on. That's part of what acting is all about after all.