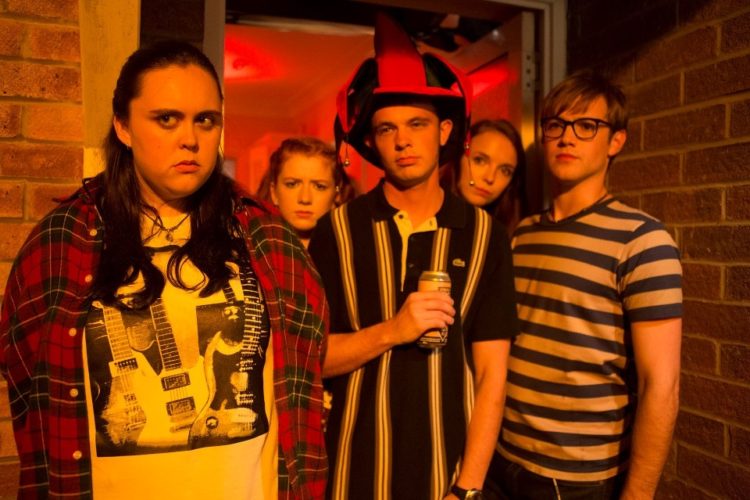 My Mad Fat Diary is more or less about a young woman that leaves a mental institution after spending four months there and is attempting to get back together with her friend and begin to seem a bit more normal. Of course her friend believes she's been in France for four months,. thereby making things instantly difficult since Rae does her absolute best to not let the truth come out. The stigma that comes with being mentally unbalanced and having serious issues with one's body are unfortunately aspects of life that many people deal with, but the idea of thinking that someone's been away for so long when they've been far closer than a person thinks is kind of disturbing in a way. You could call this a coming of age show in some regards since it does deal with a younger crowd, but the idea of it is still something that's kind of out there just a bit and therefore easier for younger folks to relate to.
But what happened to the cast?
Ian Hart – Dr. Kester
Ian's been kind of a busy guy throughout his career really. He was in Enemy of the State, Finding Neverland, and of course he was in the first Harry Potter movie as the stuttering Professor Quirrell. Since then he's stayed very busy and has had a successful career in which he's managed to play a lot of engaging and memorable characters both on TV and in film. As he gets older it's a little tougher to recognize him, but if he starts speaking one of his roles it's pretty simple.
Ciara Baxendale – Izzy
Ciara's career has been kind of short since she didn't start up until around 2011 but she's still going strong. So far she's done more short films and had lesser appearances here and there in what she's done, but it also seems as though she's engaged in other projects beyond acting so it could be that she's taking her time to make a difference in the world and has yet to really embrace the acting life.
Dan Cohen – Archie
It doesn't seem like Dan has done all that much in the movie or TV industry since he was in this show but obviously from the clip above he hasn't been sitting around doing nothing. He's become passionate about other things and has let his voice be heard which is a great thing in reality. Whether or not he'll come back to acting is kind of up in the air at this point since he's been gone for a few years. But if he's found something else he feels strongly about it might be that he'll follow that course instead.
Jodie Corner – Chloe Gernell
Sharon Rooney-Rachel "Rae" Earl
Seeing as how this was her debut you would have thought that Sharon might have had a lot more to offer the audience. In truth she still does have a lot to offer even if you look on one of her bios since it says that she hasn't done anything since 2016. In reality she's been a busy woman since her debut and has been going strong so far as she continues to build her career. She's even starring in the upcoming Dumbo live action movie in 2019.
Nico Mirallegro – Finn Nelson
Nico had his debut in 2007 and has been going strong in more than one way ever since. He's been in radio and music videos as well so it seems as though he's able to stretch his talents in different ways just like a few of his fellow cast members. To date he's stayed pretty busy and given himself plenty to do.
It's kind of easy to see that those who were well-established have done pretty well before and after this show while those that either debuted on the show or were only in show business for a short time have kind of found a different path or have been trying to establish a solid career after having starred in this project. It managed to last for at least a few years, from 2013 to 2015, which isn't a huge and lasting run by most standards, but is enough to be remembered for many shows. Whether a lot of people still recall the show or not all depends on how popular it was and where. People around the world have such different interests that trying to find out who watches what is a giant guessing game. Just asking a person if they've ever watched this show would probably be met with a negative at least eight to nine times out of ten.
It was a different show, that much is for sure, and the idea of featuring a young woman that's just come out of a mental institution and is attempting to integrate into society once again is nothing new from a story standpoint, but it's still interesting enough to consider watching.