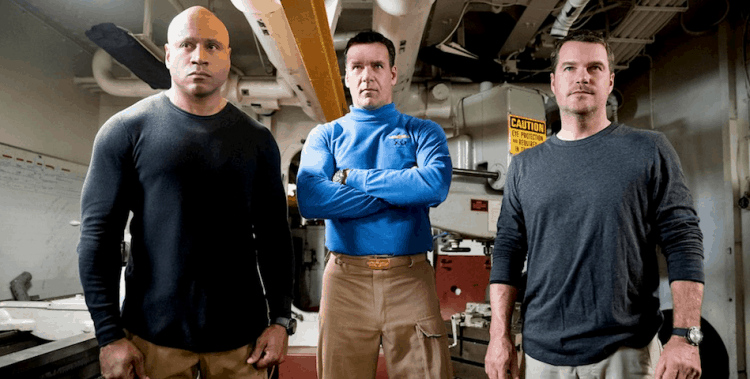 NCIS: Los Angeles has been running for a long time. After all, it started up in September of 2009 and has continued to the present time, meaning that it has had ten seasons so far. Moreover, it should be mentioned that there are reasons for people who feel as though the show has been running even longer. Based on the name, it should come as no surprise to learn that NCIS: Los Angeles is a spinoff of NCIS, which has been running since September of 2003. However, people who have been following these shows the entire time might be aware that the start of the franchise can be traced to even earlier times, seeing as how NCIS itself started out as a spinoff of JAG, which was a show that ran from 1995 to 2005. As such, an argument can be made that the franchise in which NCIS: Los Angeles is situated has existed for more than two decades and counting, thus making it no wonder that it seems even older than it already is to some individuals out there.
Of course, there is a fair amount of variation when it comes to the expected lifespans of shows. Everyone who watch TV can remember a succession of shows that get a small number of episodes before marching into the dustbin of history, though they may or may not actually remember anything about the content of those shows. However, everyone who watch TV can also remember a small number of true monsters of the TV landscape, which can continue for decades and decades without so much as a pause. Between the two plus everything in between them, there are sources such as the Kiwi Report that claim that the average lifespan of a show is around seven to eight seasons.
Under these circumstances, it was no wonder that some people started getting concerned about whether NCIS: Los Angeles was going to make it to a tenth season or not. After all, while most people won't have an exact idea of how long a show can expect to last, chances are good that most of them will at least have a rough sense for when something is getting a bit long in the tooth. Since NCIS: Los Angeles has already beaten the average by a fair margin, it must have seemed as though it was coming to a close at some point sooner rather than later. Now, the statistics don't actually work like that, particularly since the rough numbers that are available to most individuals aren't anywhere near as detailed enough to support that kind of predictive work. However, it isn't uncommon for a lack of sound information to be filled up with much more tenuous stuff spun out of fear and other strong emotions, particularly when people are as invested in NCIS: Los Angeles as they were and continue to be.
As such, it was no wonder that there were rumors about the imminent cancellation of NCIS: Los Angeles no more than a few months ago. For the most part, fans of the show treated those rumors as just that – rumors and no more than rumors. However, there was nonetheless a sense of unease in certain communities for the simple reason that there is always a sense of unease whenever interested people peer into the unknown.
Has NCIS: Los Angeles Been Renewed or Not?
Fortunately, the cancellation of NCIS: Los Angeles never came to pass. Instead, CBS confirmed in April that both NCIS: Los Angeles and its sister show NCIS: New Orleans would be making a return to the TV screen for another season, with the result that NCIS: Los Angeles is now set to have its eleventh season. To be perfectly honest, the announcement wasn't particularly surprising, though it was nonetheless welcome. One, while NCIS: Los Angeles has been running for a long time, it has managed to hold on to millions and millions of viewers on a regular basis, meaning that its cancellation would have been a real loss for CBS sustained for no real reason. Two, NCIS: Los Angeles isn't really one of those shows with a limited lifespan. So long as its winning formula remains so, it can expect to get renewed again and again because the people behind it can spin out more and more stories to be told for the foreseeable future. As a result, the renewal of NCIS: Los Angeles for an eleventh season might not have been guaranteed, but it was definitely likelier to happen than not, meaning that fears of its cancellation were very much premature.
What Can We Expect From NCIS: Los Angeles in the Future?
Unfortunately, since there is still presumably some time before Season 11 of NCIS: Los Angeles hits the TV screen, we don't know much about what we can expect from it. However, if there is one good thing about the formulaic nature of the show, it is that there is a fair amount of information that can be guessed by sheer routine if nothing else.
For instance, it seems safe to say that Season 11 of NCIS: Los Angeles will be starting up in September for the simple reason that the seasons have always started up in September. Assuming that the show retains its current Sunday slot, that makes for a very limited number of dates on which interested individuals can expect to see it start up. Furthermore, while it is possible that there will be announcements coming up in the future that will upend viewer expectations, it is pretty reasonable for the time being to say that everyone in the main cast will be making a return for the upcoming season. With that said, there is one major point of interest for people following the show. In short, the last season ended with a two-episode JAG crossover. However, what should be mentioned is that the JAG stars are contracted for a total of four episodes, meaning that interested individuals can expect Season 11 to start out with a continuation of said crossover.