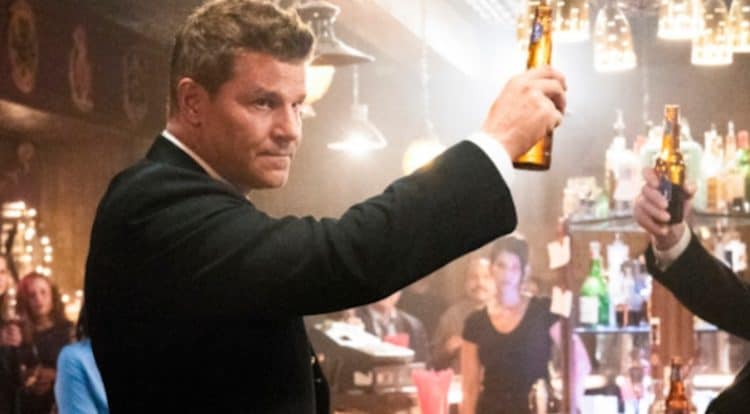 It's pretty easy to say that the SEAL Team season 2 finale was pretty intense and more than a little bit dramatic since it was filled without enough action and good acting to make it worthy of consideration. But then what comes next? How do you possibly top that kind of performance and keep moving on? Well thanks to Michael Ausiello of TV Line we're going to find out since it seems that the show has been approved for a season 3 and will be coming back eventually. You might be wondering just how anything moving forward is going to top the season 2 finale, but in order to do this, and to move forward with the show, one really has to keep everything in perspective and realize that even after a success in the field and a chance to bring people home relatively unharmed and safe, there are still a lot of ramifications that come from being engaged in active duty for one's country. It doesn't seem as though it will be only the stress that comes one mission or another however, but also the stress that is brought on upon returning back for those that find it a little difficult to go back to living a civilian life after all they've been through.
According to Denise Petski of Deadline CBS ordered a pretty good list of shows to come back and SEAL Team was one of them, meaning that either they have a lot of faith in the shows they have as of now, or they don't have anything else to fill those time slots and need something desperately. One can only hope that it's the former and not the latter since it would mean that CBS is bringing sub-standard material into play where people once would only accept the best shows possible from the network and nothing less. Of course one has to remember that not every show is going to be a hit and that occasionally a time slot will need to be filled with whatever the network can get. There have been some truly vile shows put on the air throughout the years, but thankfully the trend seems to have been swinging upward as of late. SEAL Team is a show that depicts the brave men and women of the US armed forces as they go about their days doing their job and trying to live their lives to the best of their ability. In this manner a lot of them tend to find more than a little difficulty adjusting to a life that's spent trying to snuff out various conflicts that the US is involved in or taking on missions of great importance that are insanely dangerous.
The story line so far has been nothing shy of great as a lot of people have responded in a very positive manner concerning the show and some have even gone so far as to state that it's fairly accurate in some ways and has paid close attention to the finer details that are needed now and again. This has become a point of pride with a lot of people when it comes to detailing just how the lives of SEAL's are depicted and how realistic a show gets when it comes to describing what they go through on a regular basis. Obviously the life of any individual serving their country in an active manner is going to be a bit tumultuous since being active means that they could get a mission at any given time. But the show has taken into account just what kind of toll this takes on people and those around them and has planned accordingly by making sure that the audience sees and feels just what the actors are going through in order to make the show a little more authentic. This of course has been widely appreciated by a great many people, not the least of those being actual SEAL team members that have by chance seen the show.
Matt Webb from TV Line was kind enough to break down the finale for those that are interested in reading about it and goes into great detail about what's going to happen to who as far as we know and what we might be able to expect from the coming season once it arrives. The way the finale ended is enough to think that experiencing another season might serve as a transition or a fitting ending to the show, but it's hard to tell just yet. The show hasn't had the most outstanding ratings after all but it's been doing well enough to stand on its own two feet and make sure that it's noticeable for those that do want to watch. We'll have to wait and see how a season 3 appearance will shape up before we really make any judgments of how far it can really go.