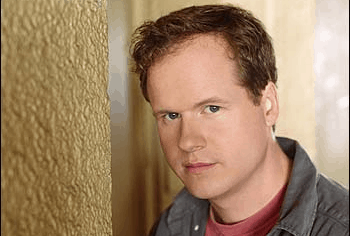 Joss Whedon may be stepping up and taking the blame for the many reported problems and retooling efforts on his new Fox series, Dollhouse (starring Eliza Dushku), which premieres on February 13, 2009, but I for one am not buying it.
In a recent interview with SFX Magazine, Whedon said, "The fact of the matter is that I've made some rookie mistakes — actually worse than rookie mistakes — about what I was doing with the show, especially considering that I've worked with Fox before. Looking back I go, '˜Oh, of course they would have wanted this and I don't know why I thought they'd let me do that.' The hard part has been to find the show somewhere in between my intentions and their expectations; to still find the show that I wanted to make. We did that and now things are running smoothly, but whew, doggy."
I understand that Whedon is trying to downplay the show's reported problems and let fans know that things are back on track, but who can forget the mess Fox made of Firefly, the last Whedon television project. If you aren't aware, the network insisted on showing the episodes out of the order Whedon intended, and constantly fought with him over the dark mood of the series. They also had extended breaks during the season, where they placed other specials in Firefly's time-slot making it further difficult for fans to connect to the show. The issues between Whedon and Fox during that series is ultimately what led Joss to swear that he would never work with them again, which he hasn't since 2003.
The fact that Whedon came back to Fox for his new show, Dollhouse, made many fans believe that both had learned their lessons from past experiences, but Fox's decision to air the show in the Friday night slot-of-death makes me think otherwise. Once again, it appears that the Fox Execs want to get too involved in a genre that they seem to have very little understanding for.
Along with the adventure of the week formula (why does it always have to be about procedural vs serialized?) Whedon seems to be promising a serialized element. In the same SFX interview Whedon says, "I don't enjoy a show that only gets you to watch the next one; where they're trying to come up with something more outlandish every five minutes. I've always believed in a show where every episode contains something that's resolved and the mythology surrounding that becomes what the audience is interested in regardless. Its legitimate for [the network] to say, '˜start out in this fashion where people can come on board anytime and then let the characters who inhabit the world take over the narrative gradually.' By Season 5 of '˜Buffy,' you have a lot of backstory you need to know, but compared to Season 1 it's much more fulfilling and mature. But you need people to get there."
Although I wasn't necessarily a fan of Buffy or Angel, I certainly agree with Whedon here. I prefer the serialized drama's to the procedural, you-know-what's-next formula of so many other shows on television. But obviously, in order to be successful these days, a serial needs to start out with more of procedural element. Now if only Fox, and the other broadcast networks, would but out and give these shows a chance to find an audience we might have some great television on our hands. However, whether Dollhouse will fit in that category of 'great television' remains to be seen. Tune in on February 13, 2009 to judge for yourself.