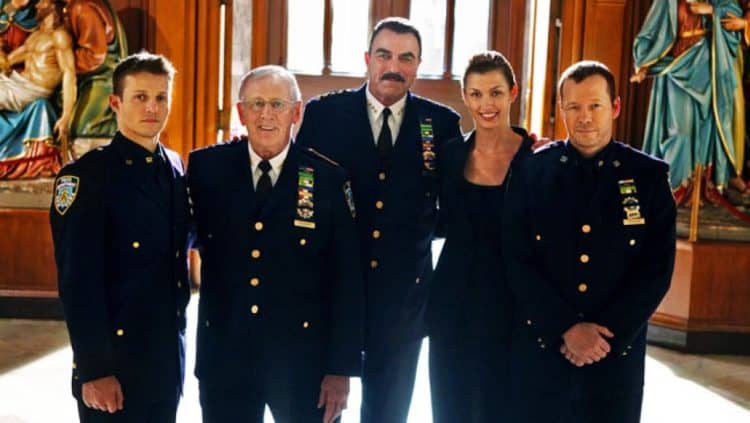 Blue Bloods is a television series that has quickly become one of the most popular on the air today. Multiple generations of viewers are attracted to the show because the family portrayed on Blue Bloods actually spans multiple generations themselves. There is something about being able to follow the same family through all of the ups and downs in life and to see how they grow from one season to the next.
As you likely know, this is a show that takes place entirely in New York. It follows an entire family of police officers as they tackle various cases and life in the Big Apple. Not everyone on the show, of course, is a police officer but the family aspect of the series never wavers from that fact. Since everything takes place in New York, you might be wondering if the actors themselves are actually from New York. Surprisingly, only a few of them are. Let's recap the cast and look at where they are from.
Where Are They From?
The Regan Family, as they are known on Blue Bloods, are all portrayed as being from New York. In real life, however, the actors that are on the show are actually from places all around the United States. One is even from Canada. That is quite the switch that fans might not have been expecting, but it really has no bearing on the show. These are, after all, professional actors. Give them a role to play and they can become from almost anywhere that you desire.
You know Danny. His real name is Donnie Wahlberg. He is probably the one actor that looks and talks like he is from New York City, but he is not. However, he did not grow up far away. He hails from Boston, Massachusetts. In fact, he is still heavily involved in his hometown. His family has a restaurant there that is still going strong. It is aptly named Wahlburgers.
Now, let us talk about Frank. His real name is Tom Selleck, but he is the one character that probably needs no introduction to many fans of Blue Bloods. Selleck has long been on television, with his first claim to be fame being on the hit private detective show Magnum PI back in the 80s. Yes, he has been around for a long time, but he is not from New York either. And, no, he is not from Hawaii. He is actually from Detroit. An interesting fact is that he used to show off his love for his hometown when he was on Magnum PI. That show, of course, was based in Hawaii.
Let us now move on to Will Estes and Vanessa Ray. They are not from anywhere close to New York. Let's go to the other coast, and you will discover that they were born and raised in California. That is not the most unique place in comparison to the Big Apple, as Len Cariou is actually from Winnipeg, Canada. He has obviously come a long way to get to New York. Ironically, he has already made it into the American Theater Hall of Fame. So, he might be as close to a New Yorker as we have come to thus far.
Is Anyone From New York?
By now, you might be wondering if any of the cast is actually even from New York. Well, Erin Reagan is. Here given name is actually Bridget Moynahan and she is from Binghamton, New York. To be fair, she did leave New York to go to college in Massachusetts. After that, she returned to New York and started her modeling career. Now, she lives in New York City and that makes her the most authentic part of the cast we suppose.
Tony and Andrew Terraciano are also from New York. To be exact, they hail from Westchester. They may play brothers on the show, but they are also brothers in real life. They are Danny's sons and live in Long Island on the show. You might notice that Tony Terraciano has not on the show recently. That is because he is attending Pelham, a school in his hometown of Westchester.
So, there you have it. There are a few characters on Blue Bloods that are from New York, but not many. There are more actors on the show as well, but they hail from other places around the United States. Enjoy the show.