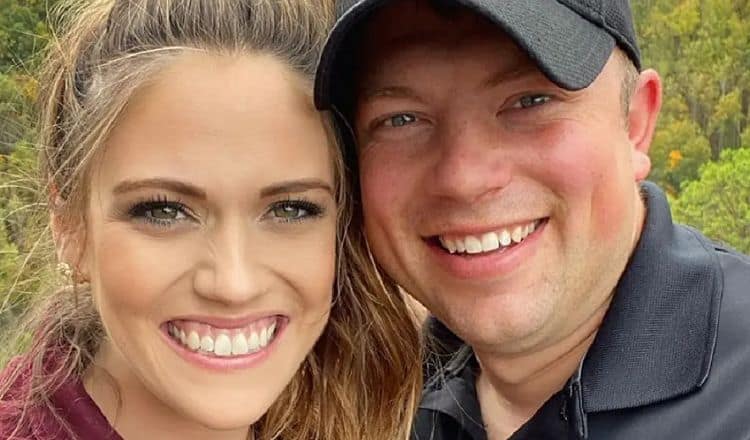 We've all heard people say that when you marry a person, you marry their family as well. When Whitney Bates and her husband, Zach, tied the knot in 2013, she gained a bigger family than most people could ever imagine. Although Whitney comes from a large family herself, it's not quite as large as the Bates family which includes 19 children and 15 grandchildren. In 2015, Whitney and the rest of the Bates family became the stars of Bringing Up Bates, a reality TV series focused on their lives. Since the show's debut, Whitney and her husband have not only become reality TV stars, but social media stars as well. Continue reading for 10 things you didn't know about Whitney Bates.
1. She Was Always A Good Student
Education appears to be something that has always been important to Whitney. Several sources have reported that she graduated early from both high school and college. She attended college at the Tennessee College of Applied Technology where she earned a certificate of medical billing and coding
2. She Is A Real Estate Agent
Whitney may be busy being a wife and a mother, but she hasn't let either of those things get in the way of chasing her own dreams. Whitney is a real estate agent in Tennessee. She currently works with the Bailey and Co Real Estate Agency showing properties in the Powell area.
3. She Is All About Positivity
If you've ever seen an episode of Bringing Up Bates, you know that religion — specifically Christianity — plays a huge role in the Bates family. While some devout religious people have a reputation for being close minded and judgemental, Whitney has made it a point to use her platform to spread positivity.
4. She Was Removed From Her Parents' Custody As A Teenager
When Whitney was 13-years-old, she was taken from her biological parents' custody. According to sources, she was taken in by the Johnny and Lydia Owens, the parents of Whitney's friend who died in a car accident. By the time Whitney was 13, the Owens were granted full custody, but it's unclear if she was ever legally adopted by them. No one seems to know exactly why Whitney was removed from her parents' custody. It appears that she has patched things up with her biological parents, but it also appears that her 'adoptive' parents are no longer in her life.
5. She Suffered A Miscarriage
Going through a miscarriage can be an extremely difficult thing for expecting parents to overcome. Whitney and Zach experienced this pain first hand after losing their unborn baby. The couple opened up about the loss during their vowel renewal ceremony.
6. She Helped Start An Online Boutique
Real estate isn't the only thing Whitney is involved in. She also helped start an online boutique with her sisters-in-law called the Bates Family Boutique. The boutique offers a variety of women's clothing and accessory items. When the store initially launched, it sold out in moments.
7. She Met Zach At Sonic
Many of us have been told countless times that love tends to find you when you're least expecting it. That was clearly the case with Whitney and Zach who met at a local Sonic restaurant where Whitney was working at the time. When the couple met, Zach had just gotten out of another relationship.
8. She Started A YouTube Channel
In the summer of 2013, Whitney started a YouTube channel where she posted a video slideshow with images from the day her daughter was born. She hasn't uploaded any content since then, but the channel still has nearly 2,000 subscribers. The video itself has more than 128,000 views. From the looks of things, she probably won't be putting any more time into the channel.
9. She Is An Adventurous Person
Whitney is the type of person who truly likes to live life to the fullest. One of her favorite ways to do that is to enjoy a fun adventure from time to time. She loves to try new things and doesn't usually back down from a good adrenaline rush. Some of the things she likes doing include hiking and zip lining.
10. She Is Very Private
Despite being on a reality TV show and having a large following on social media, Whitney is a very private person. She doesn't seem to have any interest in sharing much information about her personal life, especially when it comes to her past and things with her parents. It's easy to see why she would want to keep certain things to herself, but there are lots of Bringing Up Bates fans who are determined to uncover the truth about her upbringing.