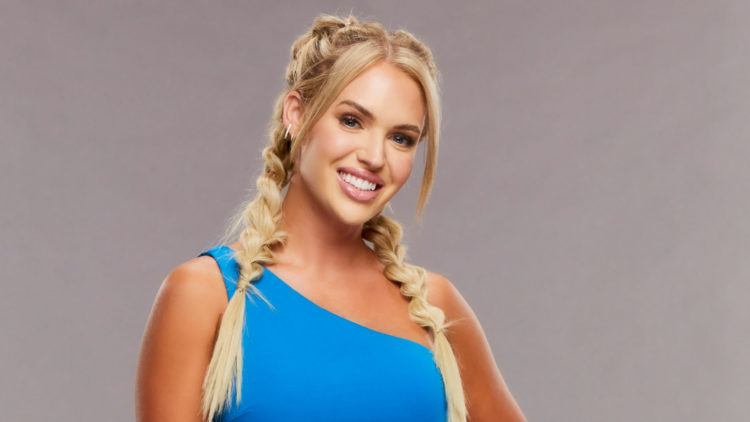 Big Brother is arguably one of the most competitive reality shows on TV. For more than 20 years, it has brought in millions of viewers per episode, and the show doesn't look like it's going to be slowing down any time soon. This season, Whitney Williams is one of the latest house guests to hope for a chance at becoming the show's next winner. Whitney is beautiful and bubbly, but don't let that fool you into thinking she isn't a fierce competitor. She's willing to do whatever it takes to add her name to the list of Big Brother winners and viewers are going to have a great time watching her along the way. Keep reading for 10 things you didn't know about Whitney Williams.
1. She's An Entrepreneur
Whitney's occupation is often listed as a make-up artist, but there's much more to what she does than that. She is the owner of a business called NW Makeup and Hair which is located in Oreon. Through her business, she specializes in doing hair and makeup for weddings and other special occasions. In addition to providing services, she also teaches lessons.
2. She's A Mom
From what we can tell, Whitney is single, but we do know that she is a proud mother of two and her sons are part of her motivation for wanting to win the show. When she isn't busy with work, Whitney loves spending as much time with her sons as she possibly can.
3. She's A Positive Person
With the number of bad things that are constantly going on in the world, it can be hard to keep a positive outlook. However, Whitney is the kind of person who does her best to always see the bright side. Hopefully, her positive attitude will end up being an asset to her during her time in the Big Brother house.
4. She Created Her Own Ice Cream Flavor
Eventually, hair and makeup aren't the only things Whitney has good taste in. According to her bio for Big Brother, "I developed my own Tillamook ice cream flavor that you can actually buy in stores (keep an eye out for white chocolate raspberry)". She didn't provide any information on how she got the opportunity.
5. She Loves A Good Adventure
Life is all about making new memories, and that's one of Whitney's favorite things to do. She isn't someone who just likes to sit around all day and do nothing – she likes to get out and explore. Whitney is an adventurous person who loves trying new things and visiting new places.
6. She Was Named After Whitney Houston
Whitney Houston is arguably one of the greatest singers of all time, and Whitney Williams' parents were such big fans they decided to name their daughter after the late songstress. Despite being named after Whitney Houston, Whitney has never had any musical talents of her own.
7. She's Had Some Cosmetic Procedures
Over the last decade or so, cosmetic procedures have become more popular than ever before. Still, there are a lot of people who would never admit to having them. That isn't Whitney's style, however. There's absolutely no shame in her game. She has been very open about the fact that she's had procedures such as lip injections and Botox. Through her Instagram account, she has been very open about her experience with both procedures.
8. She's Not Afraid To Take Risks
Stepping outside of her comfort zone is something that Whitney isn't afraid to do. She actually welcomes all of the adventures that life has to offer. This is a good trait to have on a show like Big Brother because there are going to be plenty of times Whitney is going to have to make some risky decisions.
9. She Loves Music
Whitney may not be able to sing, but that doesn't mean she isn't a big fan of music. Although we know that she loves music, we don't know exactly what kind of music she likes. In her Big Brother bio, she listed music as one of the things she would like to take into the house although it's unclear what she actually ended up bringing.
10. She Doesn't Have Any Other TV Experience
She may be a natural on camera, but Whitney has not been on any other TV shows and as far as we know she has never auditioned for any. However, seeing as how she already has a large social media following, being on Big Brother might open up more opportunities for her within the entertainment industry.