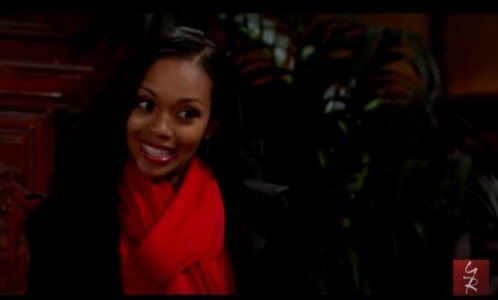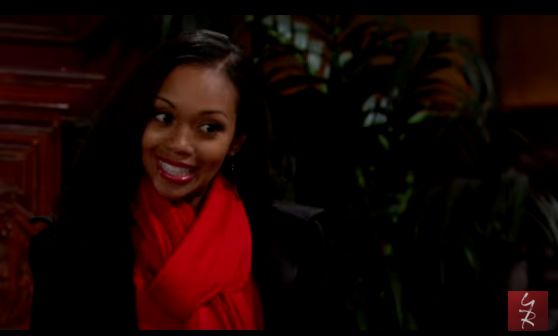 On Tuesday, January 12, shocking medical information is revealed, death is the forefront on most everyone's mind, ghosts return, and relationship drama continues. A mother's love is put to the test when she learns her son did not leave her the power of attorney that would allow her to keep him alive in his current situation. Her initial reaction is that her son didn't trust her enough to leave her in charge, but it's the kind words of another woman that finally puts Jill's mind at ease. It's not that her son didn't trust her to make medical decisions for him; it's that he never wanted to put his very own mother, whom he loves so much, in a situation in which she would ever have to make life-altering decisions for her son. This seems to put her at ease.
Where relationships are concerned, Tuesday brings with it some surprising and some not-so-surprising twists. Victor suspects Neil and Nikki are having an affair, an accusation she adamantly denies. She takes the friends route, telling Victor that since he's always gone, she needs friends with whom to spend time, and that's where her relationship with Neil stands; as just friends. Does Victor believe Nikki or is he too distracted by his potential business ventures to really care or even take notice of her dalliances? At the end of the day, it doesn't matter what anyone thinks of Nikki and Neil, since he's caught red-handed in a very passionate and intimate position with Hilary. Naturally, Devon comes walking right in on the two of them in the middle of their act.
This, of course, really puts a damper on the fact that Nikki and Neil are pretending to have an affair so she can make Victor envious. Will she make the decision to end the affair she made up now that Devon has disowned his father for sleeping with Nikki and the truth is out about their actual affair? Just when everyone thought that Lily and Hilary might be beginning to get along, Lily decides otherwise and confronts Hilary about her devious ways.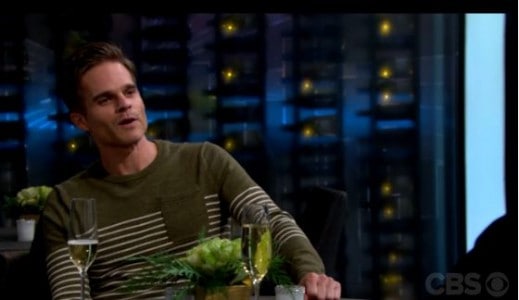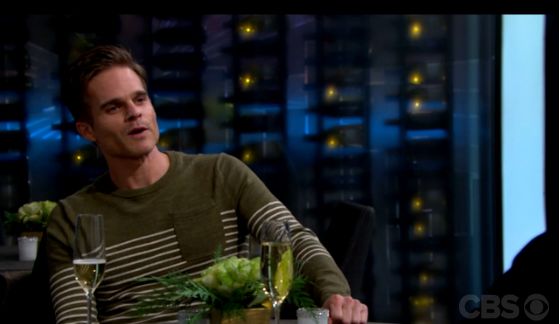 The situation at the hospital has yet to improve. In fact, things are only getting worse for Jill in her quest to save her son. Billy's life is still hanging in the balance as he remains in a coma (to be replaced by a new actor later this week), and Jill is losing hope that he will ever come back to life when Jack informs her that it's not his favorite idea to have Dr. Neville take his brother's health into his hands, but her hands are tied as Jack has his brother's power of attorney.
Jill appears desperate to hold onto her hope, begging Jack to keep Billy alive and not have any machines turned off while she searches and hopes and prays for an answer that will bring her son back to life. Jack, clearly torn, is listening to opinions from both ends of the spectrum. Jill wants her son to live but Victoria is adamant that Billy would be against living his life as a vegetable hooked to machines. Just when you begin to think that Victoria's sudden desire to work so hard she isn't focusing on Billy's plight, she makes a tearful plea for him to wake up.
The moment everyone has been waiting for finally arrives. Jack is slated to make a decision about his brother's life, and everyone has a different opinion. Torn in opposite directions, he has to take Victoria's feelings into consideration as well as Jill's and he is torn. Being put in the situation of playing God in terms of his brother's life is taking a huge toll on Jack, and he's not looking well. It's at this moment that Jack decides he knows what he has to do, and he makes his decision.
Will he ask doctors to remove his brother from the machines that are keeping him alive in the midst of his coma, or will he ask for more time in hopes that his brother's condition might improve? Sadly, the moment of truth has arrived, and Jack asks he doctors to go on and turn off the machines and let Billy go to prevent him from living a life that is not really even a life.
https://youtu.be/_f-Jw-v3VBs
Photo Credit Y&R Youtube