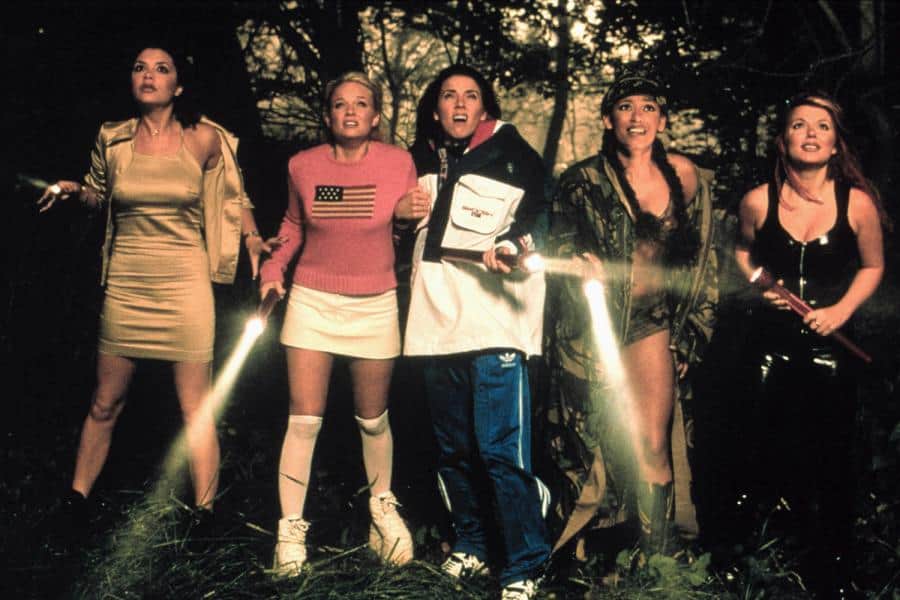 Biopics seem to be the order of the day in this era since a lot of people from the 90s and before, and select individuals that might have been made popular even in the 2000s are starting to be brought forward by those that would love to see the origins of their career and just how they became so famous. A lot of famous people have been given a movie to commemorate their lives at this point and it would seem that there's a great deal of interest in bringing forth a Spice Girls biopic that could help to detail just how these ladies went from being almost unknown to being one of the hottest sensations of the 90s.
Who would play these roles though however would be up for debate since there are a lot of talented actresses out there that can sing as well as act and would likely be a very welcome sight to a movie like this. It does seems that the Spice Girls would need to make a cameo at some point in a movie such as this just to make it feel a little more complete, but the casting would be extremely important to as to do some justice to the group. That's why picking individuals like Brie Larson, Scarlett Johansson, Emma Watson, Olivia Cooke, and Amber Stevens West to play their respective roles would make a lot of sense. In fact this is how we see it going down
Brie Larson – Baby Spice
That fresh image and the looks would make her perfect for this role as it would seem that she can produce the kind of innocently charming look that Baby was known for throughout the group's run. Plus Brie has been gaining in popularity throughout the last few years and her stint as Captain Marvel, despite alienating some folks, has really strengthened her on screen presence.
Scarlet Johansson – Sporty Spice
Throughout the last few years Scarlett has taken on a few roles that have required her to be in great shape and look absolutely tough, which Sporty Spice has almost always done since she's been the most athletic-looking one of the bunch. If nothing else it feels safe to say that she could also bring the right attitude to the role that it would need to make it work.
Emma Watson – Posh Spice
No matter how she was portrayed during her run with the group, Posh was almost always the most fashionable of the bunch and seemed to be the most upscale as well. Emma simply exudes class and elegance and would no doubt fit this role perfectly. While she might not have the same face shape as Posh she does still manage to exemplify the look that would be needed to make this role shine.
Olivia Cooke – Ginger Spice
If you're wondering who she is then you might need to watch a few more movies or, better yet, watch Ready Player One if you really want to see her in action. This movie helped a lot of people to understand who she is and what she can do. As Ginger Spice it does seem as though she might be able to bring a lot of personality to the role and even create a level of interest that would be right in line with the original Ginger.
Amber Stevens West – Scary Spice
Again you might not recognize her name right off the bat but she was on 22  Jump Street and she did a great job as well. There might be a lot of women that could claim the role of Scary Spice but she seems to have the look and she definitely has the talent. As the supposed leader of the group she also has the charisma to pull this off.
This movie would be a few steps above Spice World without a doubt since the bar wasn't raised all that high when the movie came out, but it would also be a great deal different so the comparison isn't entirely valid. That being said it would be interesting to watch a biopic in how the women came together, as Monica Sisavat from Popsugar could tell you, and what backgrounds they all came from. If nothing else it would give a closer look inside the group as many people might have enjoyed their music and nothing more. For fans though it would likely be akin to watching their biographies taking on a life of their own as they became privy to just what it had taken to create the group and what went down during their career. The Spice Girls were quite a sensation during their time but as we've already seen they did falter and kind of flop after a while as interest in their music waned. That's the music industry though, if one can't evolve or adapt the people will move on to the next big thing.