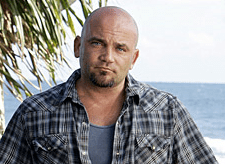 Now that Survivor: Samoa has completed, it's time to move on to Survivor All Stars: Heroes vs. Villians, premiering February 11, 2010.
Has the list of contestants been leaked? Read on but be prepared to be SPOILED!
First, the Heroes: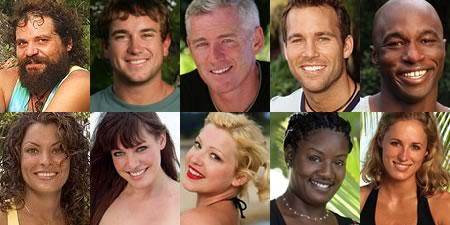 That's (in alphabetical order): Rupert Boneham, James Clement, Colby Donaldson, Cirie Fields, Amanda Kimmel, Jessica '˜Sugar'Kiper, Stephenie LaGrossa, James 'J.T.'Thomas, Tom Westman, and Candice Woodcock.
Amazing! Definitely some of the best-loved contestants ever!
Now, for the Villians: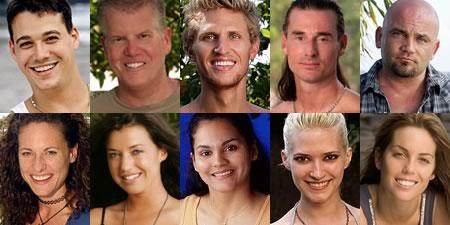 Ostensibly led by Survivor: Samoas Ultimate Whiner, Russell Hantz, the cast of Villians also include Tyson Apostol, Randy Bailey, Sandra Diaz-Twine, Danielle DiLorenzo, Jerri Manthey, Rob 'Boston Rob'Mariano, Parvati Shallow, Ben 'Coach'Wade, and Courtney Yates.
With the exception of Boston Rob, I'm not that impressed with the Villian Tribe. However, I'm sure one of them will be favored to win.