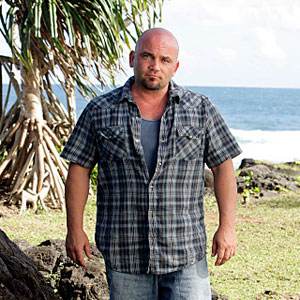 Russell connived his way to the final three, but did anybody ever seriously think he was going to win? When it all came down to Russell, Natalie, and Mick it was clear that Russell wasn't going to get the votes. C'mon, who would seriously surrender the opportunity to bury Russell for the sake of objectivity?
Russell may have been an excellent manipulator, but there is always the other side of the equation: someday, those who you manipulated against will have their say in your fate. Tonight, they all spoke loud and clear.
Russell managed only two votes, despite performing well in all of the challenges. Is anybody surprised by this, though? Regardless of how they perform, it's still going to come down to likability at the end – a facet of the game that Russell invested zero time in building. Oh well, one thing is for sure: Russell has cemented himself as one of Survivor's all time best villains (Fairplay who?) and that will no doubt lead to opportunities for him if another all-star edition comes along.
As for who won… Natalie. C'mon, it should have been obvious when I told you the final three.