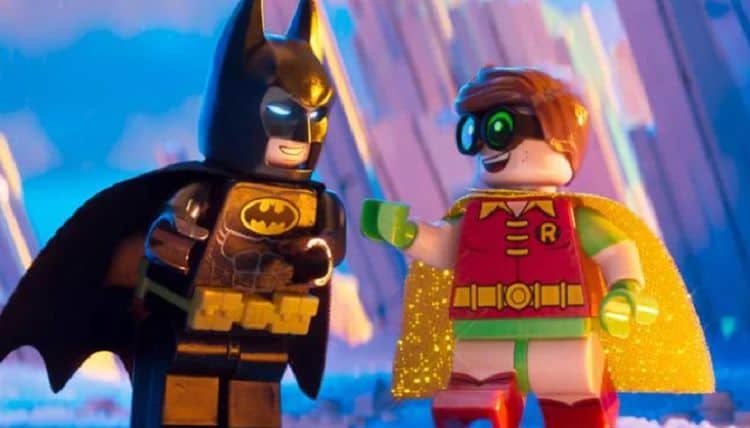 It would appear anyone who was waiting to hear that there would be another LEGO Batman movie coming out eventually will be sadly disappointed. The main reason for this is that the LEGO IP now belongs to Universal, meaning that Warner Bros. can no longer plug their own characters into the story. It's bound to be seen as a blow to those that were enamored of the LEGO Batman story, as many happened to think that the story was one of the best in the history of Batman since it did apparently follow the dark knight's life better than many other versions did in the opinions of some folks. Some might be shaking their heads at that and wondering how an animated LEGO movie could ever be thought to be as good as a live-action movie, but when the live-action versions have been hit and miss it's not too hard to imagine that people would look to whatever else they could in order to make a comparison. Besides that, the animated version was able to inject a great deal of humor into the mix, which pleased quite a few people.
A sequel to the LEGO Batman movie was being developed apparently and had a screenplay that was still being worked on, but as of now, that's a moot point since the fact that Universal has taken over the IP there's been a full stop on the project since it's likely that the studio won't develop another movie at this time. Given all that Universal has in its stable there are plenty of other characters that might show up in another LEGO movie, but at this time it does feel as though nothing is really in the works, especially given that Universal has other movies coming out that need a great deal of focus. It's not hard to think that fans might be a little devastated to hear this, but it's also very likely that with so many other projects happening at this time that many people will get over it and move on. After all, pining after one particular project that might still have a chance of being made under the same label is all well and good and does happen more often than one would want to admit. But trying to convince Universal to make another LEGO Batman movie might be kind of difficult.
The popularity of the LEGO Batman movie is still a mystery to some individuals, but the change that's come to the Batman franchise over the years has been seen to move in more than one direction as the desire to appease more than just adolescents and adults has been present for quite some time. Many people can remember growing up with Batman and Robin as part of their lives, and from the earliest days of the caped vigilante to the present, people have been wanting more and more in terms of entertainment. Those that have worked on the franchise have done their best to put their own spin on it, and as a result, Batman has changed and been represented in many different ways over the years. LEGO Batman is just one more form that the story has taken on, and to date, it's one of the most popular. There are plenty of reasons why this has happened, but trying to list them all and explain them away would take a while.
The easiest thing to say is that people enjoy Batman, and they enjoy the humorous manner in which LEGO brought this favored character to life. Will Arnett's voice has been great for the LEGO version as it's managed to give another spin on a character that has been through many different actors over the years. To think that another LEGO Batman movie isn't going to happen is likely going to bum out a lot of people, but it's not the end of the world. There are still plenty of DC-based projects in the work and on the horizon, and it's fair to think that this matter will be all but forgotten eventually as people find a way to move on and find something else to be entertained by. It wouldn't be the first thing something from DC was given the feeling of being incomplete after all.
On top of that, Batman is the kind of hero that has undergone one change after another and one incomplete story after another, at least a few times, and has been able to keep going. Having become one of the most retconned stories in the DC universe, it's fair to say that another Batman story will come along that people will fully embrace. It is unfortunate that a sequel won't be happening, but it could also be a blessing in disguise simply because sequels usually have a high bar to reach before they're even released.