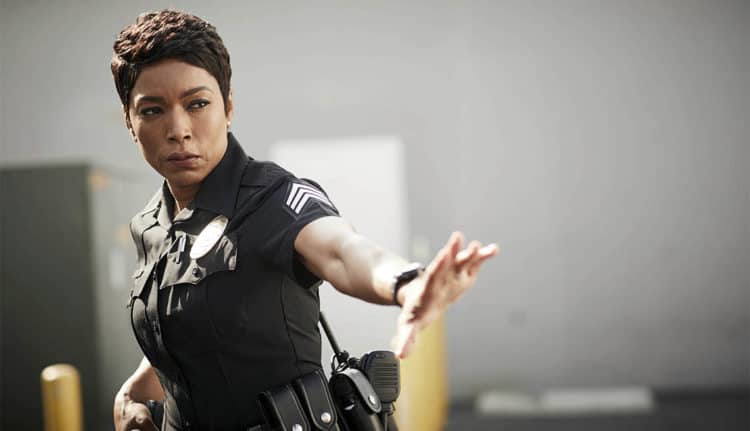 Angela Bassett is arguably one of the most talented actresses of her generation. Since starting her professional acting career more than 30 years ago, she has built a stellar resume that includes dozens of film and TV roles. She has also won several awards including a Golden Globe and a Screen Actors Guild Award. No matter what kind of character she's playing, Angela is known for bringing a high level of authenticity to every role. Although Angela is now in her early 60s, she doesn't have plans to slow down any time soon. In fact, her latest role as Athena Grant in the Fox series 9-1-1 has given her one of the biggest moments of her career. Although some would argue that Angela has played much more interesting roles over the years, 9-1-1 is the one that has really helped her cement her place in history. Keep reading to learn more about why Angela Bassett's 9-1-1 deal is getting so much attention.
The Details Of Angela Bassett's 9-1-1 Deal
People in the entertainment industry sign deals every day, so you may be wondering what's so special about this time. As you can probably guess, it has something to do with money. According to Deadline, Angela's newly inked deal for the upcoming season of 9-1-1 means that she will be making "north of $450,000" per episode. Yes, you read that right – per episode. Since its first season, 9-1-1 has had between 10 and 18 episodes per season. This means that at minimum she stands to make at least $4.5 million for the upcoming season, but she could also make more than $8 million. Deadline reports that this salary possibly makes her "the highest ever for an actress of color on a broadcast drama series". This is a huge accomplishment considering the fact that there have several Black women throughout the years who have played significant roles in network TV shows.
If the show continues for years to come, Angela will likely be making even more money before it's all said and done. It's important to note, however, that Angela isn't just an actress on the show. She is also an executive producer, and it's unclear whether or not this salary includes her work for that role. Angela Bassett isn't the only 9-1-1 cast member whose pockets are getting some extra love in the upcoming season. Her co-stars, Jennifer Love-Hewitt and Pete Krause have also gotten major raises. Cast members with smaller roles have gotten significant raises as well.
How Angela Bassett's New Salary Compares To Other Stars Of Network TV Shows
Interestingly enough, Bassett is now making more than Kerry Washington and Viola Davis were for Scandal and How to Get Away with Murder respectively. This is an interesting point to note, because you could easily argue that Kerry and Viola were the main stars of their shows while Angela's character in 9-1-1 is one of several main characters. Keep in mind, however, that while $450,000 per episode sounds like a lot of money, it pales in comparison to what other stars have made. According to Pop Sugar, the cast of Friends was making $1 million per episode by the time the show ended.
The fact that Angela Bassett is able to command so much money at this point in her career, in an industry that is obsessed with youth, is definitely impressive. On top of that, as a Black woman in the business, she has reached a place that countless women before her never could've imagined. Hopefully, Bassett's new deal will help other Black women be able to negotiate higher salaries for them roles as well.
What To Expect From The Next Season Of 9-1-1
9-1-1 has gone through quite a few changes since its first season, but the show is still going strong and fans are looking forward to season five. Although lots of shows try to end each season with a big cliffhanger, season four of 9-1-1 actually did a good job of wrapping up some loose ends. This means that most of the characters will be coming back with a fresh start. Unfortunately, however, no specific details about the plot of season five have been released yet. That said, many viewers will be happy to know that there will probably be at least one crossover episode between 9-1-1 and 9-1-1: Lonestar.
The first episode is set to debut on September 20, 2021 so there will probably be a trailer released as the date gets closer. For now, however, you have plenty of time to catch up on last season so that you can be completely up to speed when the new season stars.