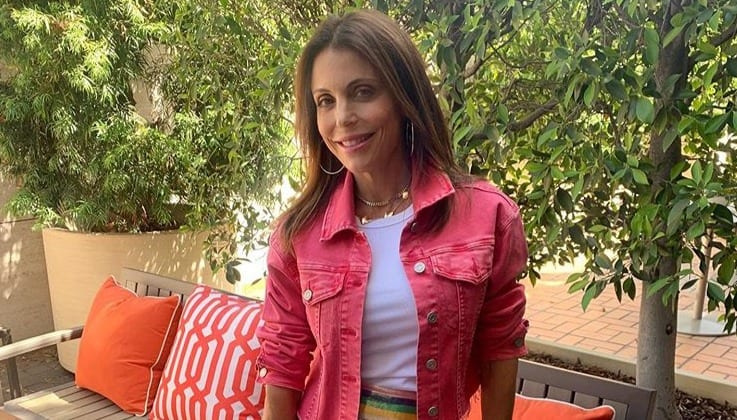 There are many reasons that Bethenny Frankel has decided that now is the proper time to step away from the Real Housewives of New York. This is the series that has propelled her meteoric rise and catapulted her into mainstream consciousness. It has resulted in her own talk show and social media following, among many other accolades. There is a reason that Bethenny is so lovable, she has found a fanbase with people who love her attitude and spunk on the Real Housewives of New York. Many people were shocked at her sudden departure, making some question whether it was of her own volition. Regardless, it will be sad to see her go as she has been one of the most prominent figures on the show.
Frankel struck a nostalgic moment on her own Instagram, by leaving a message thanking the fans. "I am so grateful to you for sticking with me through everything. You started this journey with me in my tiny apartment in my late 30s, wondering what would happen to me. I was broke, single, had no family and no idea what the future held." It is clear that leaving the show is making quite an impact on the TV star. It remains to be seen whether she will continue to work with Bravo in any capacity on production matters. Like any breakup, things could perhaps get a little messy. We can all only hope that Bethenny is remembered for all of her outstanding contributions to help make the show what it is today.
However, it's clear that Bethenny is not going to roll over and play dead now that she is leaving. She has already indicated that there are many different activities that she intends to pursue in the coming months and years. Her business endeavors are perhaps the important part of her prodigious career. In fact, her own "Skinnygirl" brand has produced many millions of dollars directly to her bank account. Though it started off as a simple book, the brand has continued to grow. She launched Skinnygirl cocktails in order to further her appeal to a wider audience. The company quickly caught fire and launched a feeding frenzy. She was soon able to sell the business for up to $100 million dollars, according to some figures. Though this is hardly the only financial deal she has been involved in.
There is also a chance that Frankel's tumultuous personal life may have something to do with the sudden departure. She recently claimed to be "married", as indicated in an unexpected and cryptic tweet. It is still unknown whether this possible new marriage played into her leaving the show. Though it does seem like personal relationships were likely a factor, particularly given that she mentioned wanting to spend more time with her daughter. It remains to be seen whether she will continue to be in the public spotlight going forward. Many of her fans hope that she keeps them up-to-date on her latest developments. The TV world is just too boring without Bethenny to liven it up.
Fans of the show still consider the possibility that she will return at some point. Afterall, this isn't the first time that she has left the Real Housewives of New York. She had done so previously to the dismay everyone who enjoys the show. However, this does leave a door open for a possible return in the future. The status of her and the TV network still remain unclear. It is possible that a contract dispute came in the way of their working relationship. If this is the case, then it is possible that it could be worked out. Thus far Bethenny has been tight-lipped about the exit, offering thanks to everyone involved with giving her an opportunity to shine.
It is also possible that she is quitting the show to more actively pursue her business and philanthropy endeavors. She put out a statement indicating that her new focus would be on philanthropic causes including helping women entrepreneurs. There is no doubt that she can bring plenty to the table in this regard. She has already started a successful brand that has substantially boosted her net worth. Many women will continue to gain countless insights from this chiseled business veteran. This will also provide an opportunity for her to possibly start new business ventures. It seems that education is a consistent theme across her various causes. It will be very interesting to see where the next chapter takes her.
It does seem like the biggest reason she is stepping away is to spend more time with her daughter Bryn. This is the first and only child she had with her ex-husband Jason Hoppy. It is unclear how the two will split time while raising her. Though it does seem that the spirit is of mutual trust and respect. There is still ongoing confusion about whether the two are still technically married or not. This is a detail that will hopefully be resolved in the near future. Regardless of what Frankel wants to pursue in the future, her success on the Real Housewives of New York will continue to spawn new opportunities. It will be very exciting to see what the future holds.
It is clear that Bethenny Frankel wears a variety of different hats. She is a TV star, celebrity, mom, entrepreneur, and philanthropist. There is no doubt that she is going to be missed by both the fans and the cast, but she is not one to stay out of the spotlight for too long. It's also possible that she will be getting a new show sometime in the near future. Until then we can all appreciate the great moments that she has provided thus far. She is one of the best entertainers that modern television has to offer.