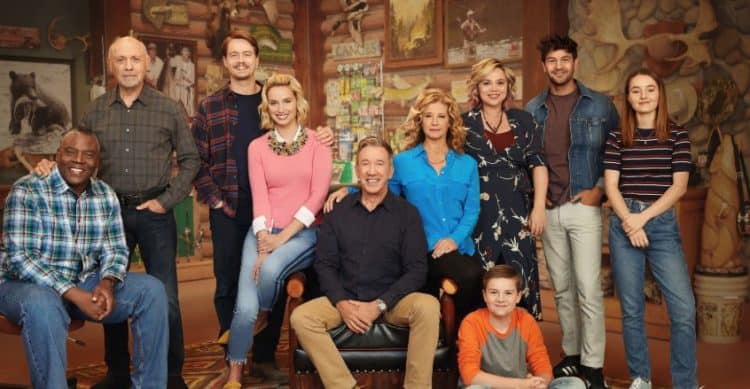 Tim Allen has long been a fixture on network television. Ever since the hit comedy Home Improvement hit the airwaves, fans have been falling in love with Tim Allen and his character. That particular show had a spectacular run, but naturally, it had to come to an end at some point. The boys were getting older and the storyline had simply run its course. That being said, fans were not quite ready to say goodbye to Tim Allen. Actually, they were nowhere close to doing so. This is where Last Man Standing became the comedy show that would carry Tim Allen forward even further and serve to solidify his fanbase for years to come.
The Story Behind Last Man Standing
People like Last Man Standing because it is funny. Simply put, Tim Allen makes you laugh. Beyond that, fans already had an affinity for him and his character. It is not very often that a character is able to come off one sitcom and immediately begin starring on another one. Joey from Friends attempted to do the same thing, and it did not quite work. That, however, is for another story. In this case, Last Man Standing was a hit from almost day one.
Ironically, the show ran its first six seasons on ABC, the same network that carried Home Improvement for all those years. This could be another reason that the show had such success early on. Many fans were not ready for Home Improvement to end. When it did, there was a void in the viewing calendar for many that needed to be filled somehow. Tim Allen came in once again and started to mesmerize fans once again with his new role on Friday nights. It was a match made in heaven.
A Curious Move Made by ABC
While it is true that network executives always grapple when to end a show, they want to do so when it is on top. That usually takes a while to establish. With Last Man Standing, the show was attracting more than 6 million viewers a week when it was canceled by ABC after six seasons. What is peculiar about this is the number of viewers watching the show was not declining. If anything, it was poised to continue to increase. That is not usually when a show is canceled, as those decisions are usually made when a show has poor ratings. That was certainly not the case when it came to Tim Allen.
When people wonder why ABC canceled the show, Tim Allen actually spoke up. He made the claim that it could be the result of his noticeably conservative political views. In fact, Allen was becoming a bit vocal about his views off the set, which once again resonated with his fan base. He was always seen as a conservative character, dating back to his time on Home Improvement. To expect him to be different on Last Man Standing would mean that he would be playing a different role altogether. This is not what fans like about him. He kept true to who he was, on and off the air, and he suspects that is why the show got canceled.
The Story Itself
People love the story behind Last Man Standing. It follows Mike Baxter and his family as they live life in Denver. Mike is a person who loves the outdoors, and he runs a sporting goods store. In addition, he has a video blog that he hosts while promoting the store. In so doing, he imparts a lot of his own opinions and viewpoints. The fans love the fact that Mike is so opinionated. They enjoy listening to him, and he is a strong conservative. This would give some credence to what Tim Allen remarked about when the show was canceled. He is even seen going head to head with his more liberal daughter and son in law because of their liberal perspective. This is something that everyday Americans can identify with. All of this happens over a humorous backdrop, and it is a prime reason why so many people like Last Man Standing.
Thankfully for many, Last Man Standing has not seen its final episode. Fox went and picked the show up after it was canceled. As a result, fans of the show and Tim Allen will be able to see once again on Friday nights, where the ratings are already high once again on the new network.