It's not like we can't see it for ourselves that Kristen Doute, star of the hit reality show Vanderpump Rules, has a new face. She's still herself, yet a bit different. It's sparked rumors that she's had some work done to her face and she is not denying that this is true. She was in a terrible accident that caused her to suffer facial asymmetry late last year, and she had to have her face fixed to keep it symmetrical, but it's still a bit different. It makes us wonder what else we might not know about the star.
She's never been single
It's a vicious cycle for many women, and it's probably not a healthy one. Not having time to be single and get to know herself, she goes from volatile, damaged relationship to volatile, damaged relationship the second she ends one.
She goes through boyfriends at work like crazy
Everyone knows she had a long relationship with Tom and then she began dating James, and now she's dating someone new. The only shocker is that he doesn't actually seem to work at the restaurant, which might be a first for her.
She's not a great friend
There is a code among women that you don't go after the ex of a girlfriend. However, Kristen Doute did just that when she had an affair with Jax Taylor, ex to Stassi. Not only that, she was dating Tom when she decided to make that decision.
She knows she's been a jerk
Watching some of her previous work on reality television, she once confessed that she's been a jerk on television and knows that it's not an easy job to have. She actually feels sorry for her ex, James, for cheating on her because now he looks like a jerk and she remembers how that feels.
She hit her face on her car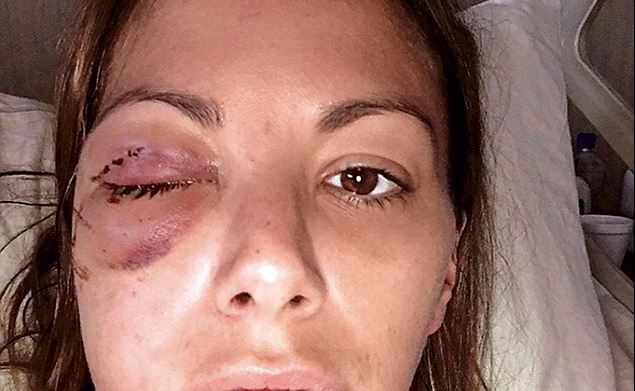 When she was getting out of her car last year, she somehow slipped and hit her face on the bumper and damaged several nerves and other bones, and that's why she had reconstruction. That's a lot of damage for a fall.
Be sure to check out Vanderpump Rules at 8 pm on Bravo
Photo by Getty Images